Changing the operating system is a rather long and difficult process if you do not have the skill of an advanced user in terms of handling computer programs. However, you can reinstall the OS by following some simple instructions.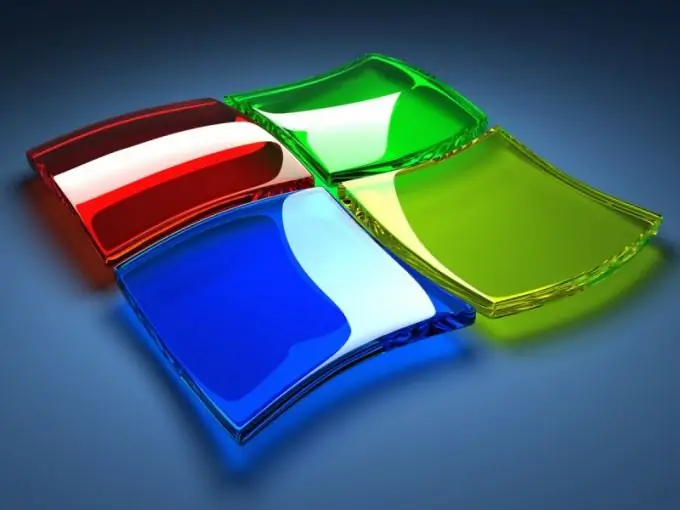 Necessary
A computer with an Internet connection, a USB flash drive or disk with an OS
Instructions
Step 1
Read about the system requirements for Windows 7 computer hardware. The fact is that the technical capabilities of your computer may not be sufficient for the normal operation of this operating system. As you know, with the transition of Microsoft to operating systems of the Windows 7 family, the hardware requirements have increased dramatically due to the improved visual effects of the OS interface.
Step 2
Determine the system settings for your computer. To do this, open the "Start" menu, then "My Computer". Click on the "System Settings" button. In the window that appears, you can see the main system characteristics of the computer, that is, the frequency of the processor, its model, the amount of RAM. Compare these parameters with those presented by the developers of Windows 7. If the performance of your computer is insufficient, then installation is not recommended.
Step 3
Use the operating system CD to install it, if available. If the OS is on the computer in the form of an image file, then you must first write it to disk. When burning an OS to a blank CD-R, make sure to create a bootable disc. You can also create a bootable USB flash drive and install the OS from it. This will make the installation process faster. For this purpose you will need the UltraISO program. Also, with its help, you can write an operating system image file to disk if you have a recording drive. Please note that the size of the memory of the disk or flash drive must be at least the size of the OS copy.
Step 4
Insert the disk or USB flash drive with the OS into the drive and restart the computer. At the beginning of its loading, press the F2 key. The BIOS will open allowing you to set boot options. Go to the Boot section. Here you will see a list of devices that the computer is accessing at boot time, sorted in order of decreasing boot priority. Put your disk or flash drive first in the list, and your hard drive second. Press the F10 key to save the parameters. Reboot your computer.
Step 5
After the computer boots up, the operating system installer, which is an installation wizard, opens. Initially, you will be prompted to make the necessary changes to the hard disk partitions. If the data in its memory is valuable to you, then you should not resort to formatting partitions, skip this step, proceeding to directly install the system.