Attaching a payment card to the PayPal system will allow you to make purchases in online stores and will give you the opportunity to replenish your account to transfer funds to other users of the system. Binding and confirmation of the card is performed using the service interface.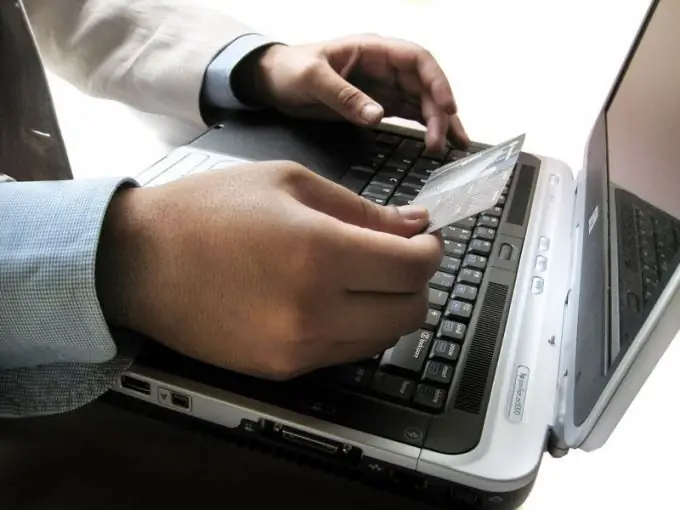 Necessary
- PayPal account;
- bank card.
Instructions
Step 1
Open your browser and go to the PayPal website. In the window that appears, log in to your e-wallet account by entering your registered e-mail and password to your account. If you do not have an account, you can create one by clicking on the "Register" button in the upper right corner of the service page. To register, follow the instructions on the site interface.
Step 2
To go to the map linking function, use the "Profile" menu on the right side of the site page. Click on the link "Connect and confirm a debit or credit bank card". You can also use the item "Profile" - "Funds".
Step 3
In the "Add a credit or debit card" window, fill in the required fields. Provide the data requested by the resource. Enter your last name and first name in the same way as on the card. Select the type of payment system (Visa or MasterCard). Below you will need to enter the card expiration date indicated on its front side. Also write in your CSC code written on the paper tape on the back of the card.
Step 4
Select your address in the "Billing Address" field in the drop-down list. You can also enter new information using the "Use new billing address" line. After filling in all the data, click "Add card".
Step 5
Confirm the parameters you specified again. After clicking the "Continue" button, a certain amount will be debited from your account to confirm the operation, which will be approximately 60 rubles. This money will be credited to an electronic wallet to check the correctness of the specified data and the possibility of making a transaction.
Step 6
After debiting the funds, an SMS notification with a verification code will be sent to your mobile phone to confirm the operation, which you will need to enter in the program window. After receiving this SMS, go to the menu "Profile" - "Adding or confirming a bank card". In the window that appears, enter the code from the message on the phone. If all the data is correct, the linking procedure will be completed and you will be able to pay for goods on the Internet by crediting the required amount from the card to your wallet.