Newsletter as a system of information and marketing support is necessary to engage your audience in your business. Before you start creating a mailing list, you must understand exactly how your business functions and be sure that your project is capable of generating profit.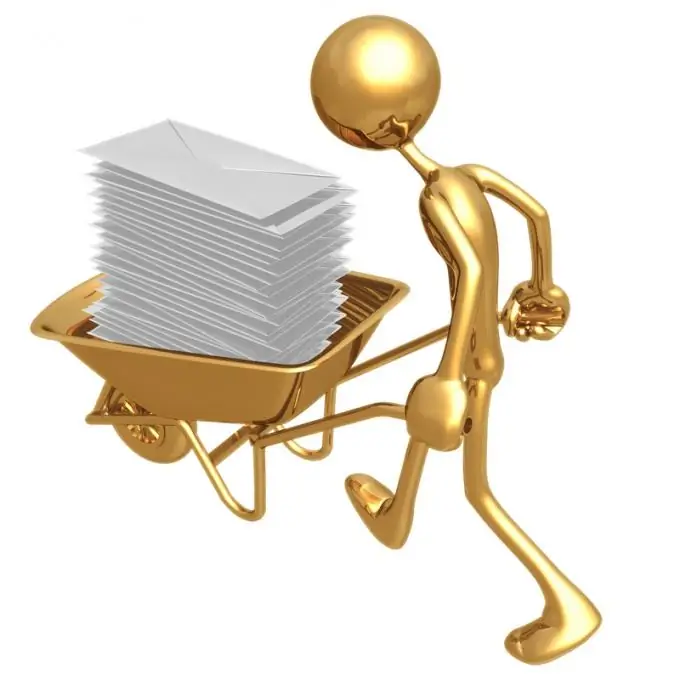 Necessary
- Smartresponder.ru service;
- Subscribe.ru service.
Instructions
Step 1
Define a subject for your mailing list. Be guided by your interests.
Step 2
Come up with a catchy name for the newsletter itself and for the first releases. Try to show in the title how the newsletter will benefit your future subscribers.
Step 3
Select the format in which your newsletter will be published (text, html, pdf). Decide how often the newsletter will be issued. Solve this issue based on your capabilities.
Step 4
Collect material for the mailing list. Sources of information can be project reviews, video tutorials, e-books and articles by other authors, as well as your own articles. Your copyright articles are especially important - this is your face.
Step 5
Come up with a description of the mailing list. When compiling a description, indicate what specific benefits the subscriber will receive from the mailing list and what problems he can solve. Please note that the subscriber will see a short description when confirming his consent to receive the newsletter.
Step 6
Prepare some initial mailing lists. Try to ensure that each letter is primarily focused on meeting the needs of your future subscribers for useful and high-quality information. But don't forget your interests as well.
Step 7
Strictly focus each episode around one thing. For example, around one product or around one link. Do not overload the release with materials.
Step 8
Register your mailing list on the mailing services. Review the service rules. Use only high-quality and well-known mailing tools. For example, such a paid service as Smartresponder.ru or the free Subscribe.ru.
Step 9
Proceed with the release of the newsletter with the stated frequency. In each issue, include the name of the newsletter, contacts for feedback and your personal information. Be sure to give recommendations to subscribers on how they can unsubscribe from the mailing if they do not like it.