Various wireless networks can be used to connect to the Internet. If you want to access the network through the BlueTooth channel, then you need a special adapter.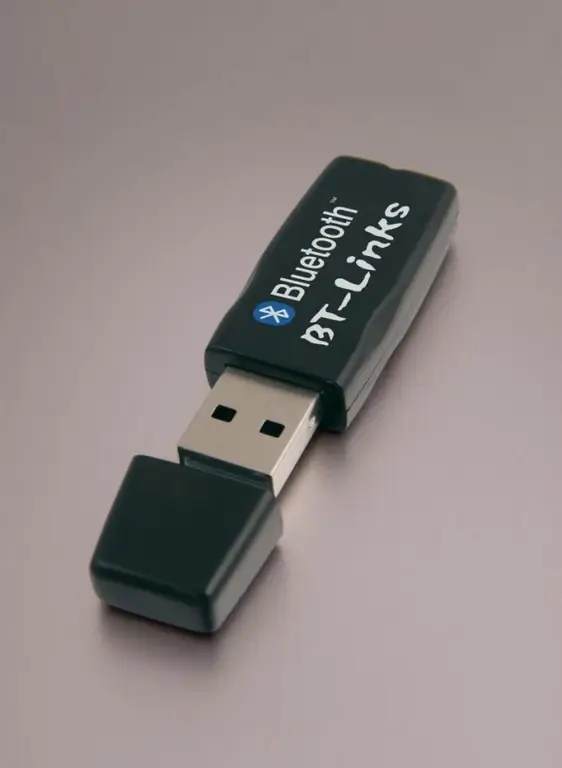 It is necessary
BlueTooth adapter
Instructions
Step 1
This connection is made via a mobile phone. Be sure to set up an internet connection on your cell phone and check if it works. Purchase a BlueTooth adapter. Typically, these devices are connected to the USB ports on your computer. If you are using a mobile computer with a built-in BlueTooth adapter, then you do not need an additional device.
Step 2
If you are using a BlueTooth adapter, be sure to install the latest drivers for this device. This will ensure its stable operation and successful performance of the necessary functions.
Step 3
Download and install a program to synchronize your phone with your computer. These utilities are usually called PC Suite. They are created by manufacturers of mobile phones. Restart your computer after installing the application. Make sure the BlueTooth adapter is working properly.
Step 4
Activate the BlueTooth channel on your mobile phone. Make sure your phone is searchable. Launch the PC Suite utility and wait for the computer to connect to the phone. Open the Internet Connection menu. Adjust its parameters according to the requirements of your mobile operator. Provide your username, password, and network access point.
Step 5
Click the "Connect" button and wait for the connection to be established with the server. Check if your internet connection is active by launching your internet browser. If you use a relatively weak GPRS channel, and not its modern analogues 3G or 4G, then it is wiser to install a program that allows you to compress Internet traffic. Use the Traffic Compressor utility. This will slightly increase the speed of access to the network, while saving traffic. This method is especially relevant for those who do not use unlimited tariffs to access the Internet from their phone.