Most GTA 5 users are thinking about how to make a lot of money in a single player game, in order to end up spending it on cars, houses, weapons and other little things in life. How can this be done, considering that there is no corresponding password?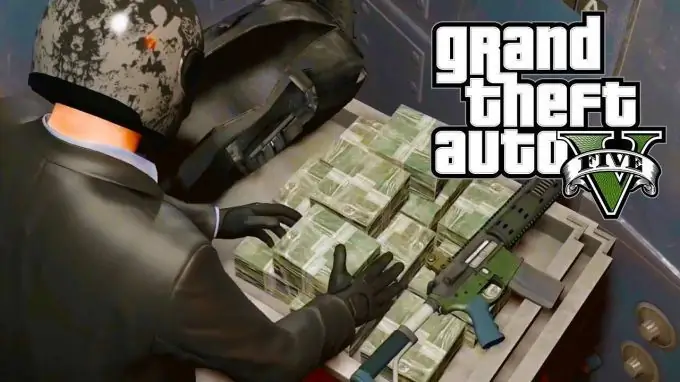 What's the easiest way to make money in a single player game?
In fact, there are a lot of ways to raise money "easy", but the most common of them are the following three (in order of increasing profits):
The easiest, but most unprofitable way is to look for passers-by on the street and knock out all the money that he has. Of course, making a lot of money using this method will not work, but we are not talking about the amount, but about the time of earning. Another question is that it is also easy to earn a large amount, but it will take a lot of time.
Another interesting way is to rob a store. Everything is also simple here - just choose any store, go there with a weapon and direct it to the seller. The seller will give everything that he managed to earn, but after that the user needs to leave the store and the street in general as quickly as possible. At the same time, the next time a robbery of the same store may go wrong - the seller can figure out the plan and buy a weapon.
And the last method that can make a profit is the robbery of the collector van. Don't worry that they are difficult to find - in fact, there are a lot of them in the city. Whether the user needs to set up an ambush near the ATM, and then start chasing the van. The doors of the cash-in-transit vehicle are knocked out by grenade launchers or explosives. As noted by the players, this method allows you to earn 5 thousand dollars.
And, in the end, the old-timers should remember about the existence of such a program as ArtMoney!
More legal ways to make money
In total, there are three ways to make money legally (they are also located as profitability increases):
Execution of any random events. In most cases, simple tasks are given out by NPCs marked on the general map with question marks.
Participation in races. Another good way, but here it is important to remember that you have to pay for participation in any race, and then also be the first to reach the finish line.
And the most profitable way is to purchase real estate with high income, that is, buildings that will bring profit to the player every week. For example, if you buy Los Santos Golf Club, you can become a millionaire in record time. However, in order to acquire this club, it is necessary to pay $ 150 million for it.
And finally
And another way to make money is to collect packages with money. All you have to do is download the map and drive through several places. The bottom line is that with the proper skill, the user will earn 12 thousand at a time. And all you need is nothing - to find money packages under water for one character, and then switch to another character and pick up the same package in the same place.