When access to a page on social networks is suddenly closed, this can happen for various reasons - from an incorrect password to being hacked by a hacker. In any case, you should not be upset, because the creators of such sites have already provided for a solution to this problem.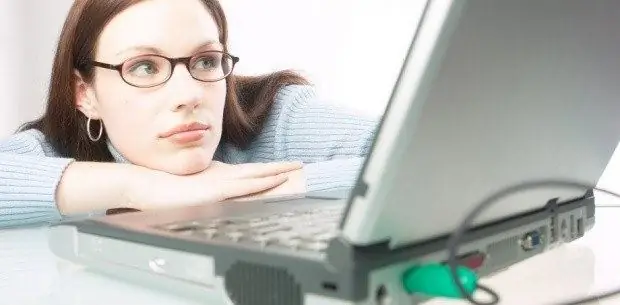 It is necessary
- computer with Internet access;
- mobile phone.
Instructions
Step 1
Go to the main page of the site and once again carefully enter your username and password. Perhaps the problem is just one misspelled word or the Caps Lock key is on.
Step 2
If that doesn't work, take a look at the homepage labels. There is always a link to recover your password next to the "Login" button. It can be in the form of the phrase "Forgot your password or login?". By clicking on it with the mouse, you will be taken to the page for restoring access to the site, where the restoration stage is described step by step.
Step 3
Enter your login, email address or phone number specified during registration in the upper field. And in the bottom field - the password, which is shown in the picture. Then click the "Next" or "Continue" button.
Step 4
In the field that appears, enter the code that was sent to you within a few minutes by email or phone.
Step 5
Then enter the new password and duplicate it again. If the problem was in the password or login, access to the page after the performed actions will open again.
Step 6
If the page cannot be found in this way, contact the site's support service. A link with access to it is usually present on the home page. In a message to the support service, you should indicate the problem and write some information about the page you lost. This can be a login or a phone number.
Step 7
On some sites, for example, on vkontakte.ru, at the bottom of the main page there is a link that will allow you to use the access restoration form in the absence of data on the e-mail address, phone number and login. After clicking on it, you will need to provide a link to your own page. You can find such a link through the search for friends, which is located at the bottom of the page in the access recovery form.
Step 8
After inserting it, click the "Next" button, fill out the form that appears, upload a photo of the identity document and your photo on the background of this page. Then click "Submit a request" and wait for a message to restore access to the page to the specified e-mail.