Each user configures frequently used programs to his liking, and often faces the need to return to the default settings. If you had to look in the Opera settings for the possibility of returning them to their default values, you probably know that the developers of the popular browser did not provide such a function. Do not rush to despair, because there is a way out.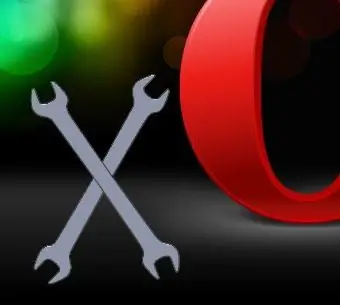 Instructions
Step 1
To restore Opera settings, some users advise to uninstall the program and then reinstall it. This option, in addition to being too complicated, also does not give a guaranteed result, since the program leaves the configuration file on the computer, and during the subsequent installation of Opera brings it back to life, and you come to what you left.
Step 2
To be sure to reset the settings to their original values, open Opera and go to Menu - Help - About. A page will open in front of you, which will show all the paths where Opera saves data. You need the very first item "Settings".
Step 3
Now open the destination folder specified in the settings path, find the Operaprefs.ini file in it and delete it. If the display of file extensions is disabled in your system, then the file name will be Operaprefs. Restart Opera and the browser will open as it was just installed - all settings will be returned to their original state.
Step 4
If you are not the only user on the computer, you may not find the path of the settings folder, because some folders may be hidden. To open all folders, in any Windows Explorer window, click "Tools" - "Folder Options" - "View", and check the box next to "Show hidden files and folders".