A router (or a router, from the English "a route" - "route") is an electronic telecommunication device designed to combine network segments. The most popular models today are wireless, that is, intended for use in a wireless Wi-Fi network.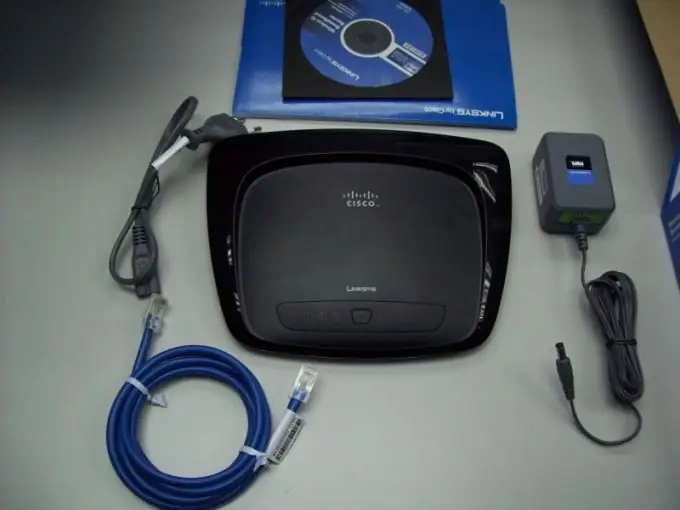 Necessary
Wi-Fi router with a set of cables, Internet connection, computer or laptop, smartphone or tablet
Instructions
Step 1
In the modern world of scientific and technological progress, the Internet has become an integral part of reality, which is almost impossible to ignore. People turn to the World Wide Web to find an answer to a necessary question and to send an e-mail, watch the latest news and play team games in the virtual space. Everyone has their own reasons for accessing the network, but what if there is only one computer with access to the network, and there are many who want to "go to the Internet" at once. For example, such a typical situation is typical for work collectives or student groups, just residents of a house or family members living together in an apartment or cottage.
Step 2
To solve the problem of providing simultaneous access to the network, you will need a router (router) capable of coordinating the joint work of several computer devices. Thus, a router is a device for connecting network segments. Routers provide the exchange of data between different network segments with each other thanks to the routing tables programmed in them. The tables contain information about the networks and IP addresses known to the router to which packets must be sent to get into these networks, as well as metrics (information that enable the router to determine the optimal route to the recipient). The data in the routing table is specified by the administrator or dynamically updated based on the routing protocols.
Step 3
Outwardly, an ordinary router is a small box with a plastic case, which has a connector for connecting the Internet and many others for connecting computers. Today, almost all modern communication devices such as cell phones, tablets and computers are equipped with Wi-Fi receivers. Using a Wi-Fi connection, the listed devices can access both the Internet and other networks and devices without the use of wires. Therefore, take the first advice - choose a Wi-Fi router. This device will help you solve the issue of wire attachment and give you freedom of movement without losing your connection. That is, you can connect to the network anywhere in your home or office.
Step 4
To select a suitable router model, you need to decide on the goals for which the device is actually needed. After all, if you buy a router that has the wrong connector or does not work with your provider, you will have, at best, return it to the store. Therefore, check with your ISP for the type of ADSL or DSL connection. Check the speed of your data plan. Finally, decide how much coverage your router should provide.