Windows operating systems include functions for creating network profiles. This applies not only to user accounts, but also to the preservation of network connection settings.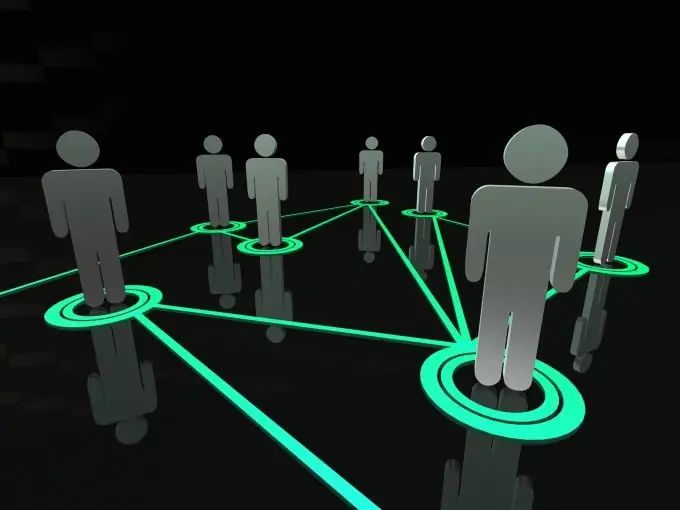 Instructions
Step 1
To set up fast information exchange between computers on the network and ensure data reliability, follow these steps. First, turn off your firewall. Open Control Panel and select the "System and Security" menu. Open the Windows Firewall menu. Now click on the "Turn on or off firewall" item.
Step 2
Select your network type (home or public) and disable the firewall for it. Now open the Network and Sharing Center and click on "Advanced Sharing Options".
Step 3
Activate the "Enable network discovery" item. At the bottom of the work menu, find and activate the "Enable password protected sharing" option. Click the "Save Changes" button.
Step 4
Now in the computer control panel go to the "User Accounts" menu. Click on the item "Add or remove accounts". Click the "Create Account" button. Enter its name and check the box next to "General access". Click the "Create Account" button.
Step 5
Now click on the new account and go to "Create password". Enter the password for this user and click the "Save Password" button. Try to use this account only for remote connections to your computer. This will be your network profile.
Step 6
To open a specific folder or an entire local drive to access it by the created profile, follow the procedure below. Open the Computer menu and select the desired folder. Right-click on it and hover over the Sharing menu. Select "Specific Users".
Step 7
Enter the name of the created account and click the "Add" button. The new account name will appear in the lower list. Left-click it and select the Read and Write option to allow this user to remotely delete and modify files in that folder. Click the Share button and wait for the settings to apply.