Not so long ago, social networks entered the lives of Internet users. Some of them became extremely popular, many remained unknown. Odnoklassniki, VKontakte, Facebook, Twitter, Habrahabr - they all became very famous and bring their creators a multimillion-dollar profit.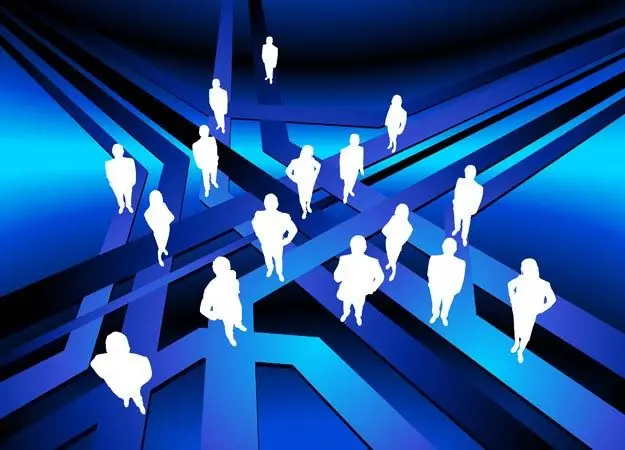 Instructions
Step 1
The idea of social networks is simple - to give people the opportunity to communicate with each other, look for former friends and classmates, and generally have a good time. Therefore, creating your own social network is a promising business idea that can bring considerable income, provided it is correctly implemented. If you are fired up with the idea of starting this type of business - soberly assess your own strengths. Even if you have a good experience as a webmaster, do not set yourself the goal of competing with promoted projects. If you are going to use third-party specialists - calculate your investment. Success is not easy, and failure can be very easy, as has happened with many.
Step 2
So, in order to create a well-known, popular and highly profitable social network, you need powerful investments, professional marketing, promotion, and business connections. Therefore, beginners need to rely on highly specialized networks designed to unite users according to their interests. It is in narrow market niches that competition is minimal. For example, a project for dog breeders, for cat lovers, for checkers or chess players, for residents of a small town and even for lovers of delicious food. There are many options, the main thing is to guess which of them might interest potential users, and to determine the level of competition in order to correctly calculate your strength in the struggle for a client. The ideal option is that there are no competitors, then your social network will not require a lot of effort and money for development.
Step 3
Please note that users will not spawn by themselves. To attract them, fill the network with high-quality and interesting content - articles, images, audio and video materials. Create several accounts on your behalf, create blogs and posts of your fictional visitors, among whom there must be beautiful women and charismatic men. Display their profiles with photos and articles on the home page of your network. They will become the face of your project, create the impression of its popularity and attractiveness, and will make you want to register and communicate. Develop various bonuses and benefits for newly registered people.
Step 4
To practice marketing and promotion in advance, try running your thematic page on an existing and well-known social network. This will not only give you invaluable experience in attracting visitors. If you manage to gain a large number of subscribers or group members, you can make good money on this. Thanks to the experience gained and the funds earned in this way, you will seriously increase the chances of creating your own network, promoting it with the help of professionals.
Step 5
Do not forget that for any social network, its functionality is an important condition. A visitor in his account should be able to create a virtual office for himself, post photos, music and videos in it, keep his blog or diary. Also, do not skimp on the design and layout of the main page. Be sure to display the most interesting and popular posts, images, videos and articles on the topic of the project on it.
Step 6
When your resource acquires a certain popularity, you will be able to receive income from it from advertising, from teaser and contextual partners. A good profit will be brought by partnerships with various resources that provide paid access to downloading various content. Develop a system of paid features for your user accounts. Remember: the key to the success of such a project is the constant expansion and development of the social network.