Over the years, every Internet user has accumulated gigabytes of e-mail. Finding something in old letters is often very difficult. Gmail has a search bar to search through thousands of emails. But how many of us use search to the fullest? There are many tools out there that make life a lot easier if you know how to use them wisely. And most importantly, they are already embedded in Gmail, you just need to remember a few simple combinations.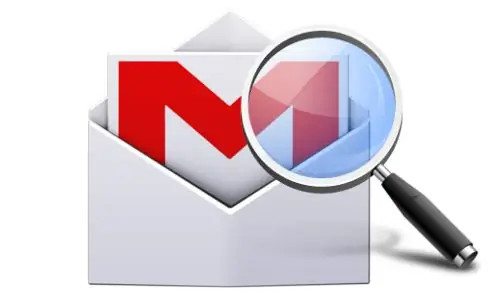 Instructions
Step 1
First of all, we go to your mail. We must make a reservation that we will not enter the mail through mail applications, but through a web browser. Google itself recommends using - whoever doubts - the Chrome browser for its mail.
Step 2
Gmail has many advanced search operators that can make your life a lot easier. We will not consider all of them - there are too many of them (all available advanced search operators can be found in the help on Google mail). Let's consider the most popular ones. So, here they are:
- from: - search by sender (you can specify an e-mail or just a name);
- to: - by addressee (similar);
- subject: - searches for certain words in the email subject, search by subject;
- OR - logical operator "or", can be used in different variations for a more flexible search (always write in capital letters);
- label: - search for letters with a specific label;
- has: attachment - search for messages with attachments;
- " (quotes) - search in mail for the exact phrase;
- in: - search area; for example, in: inbox - search in incoming letters;
- after: / before: / older: / newer: - search for messages in different time intervals - after the date, before the date, older than, newer than; the date is entered in the format 2015-01-01;
- larger: / smaller: - search for letters by size - "larger than" and "smaller than"; abbreviations "kb" and "Mb" are allowed.
Step 3
Let's see the power and convenience of search operators.
For example, you need to find all letters to the addressee of Ksyusha starting from December 1, 2015 and having an attachment of more than 1 MB.
Let's compose a search query like this:
to: Ksyusha larger: 1mb older: 2015-01-12
And now we will find all of Ksyusha's answers starting from the same date, which were assigned the label "Personal":
from: Ksyusha older: 2015-01-12 label: Personal
That is, when composing a query, we simply combine search operators until we find what we need. The checklist above will tell you the best solution.