Many people use the Yandex mail service every day. But not everyone knows how customizable, with a mass of new, convenient functions, Yandex mail has become today. Thanks to its features, you can easily customize your mail to suit any need. Now Yandex will automatically delete spam for you or ignore correspondence from the address you blacklisted. It will collect letters from your mailboxes into one and do a lot of other useful work for you.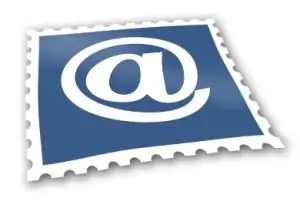 Instructions
Step 1
Log in to your Yandex mail. In the upper right corner of the window, select the "Settings" menu. In the window that opens, a set of modes will be presented where you can quickly set up mail especially for you.
Step 2
Select the "Security" section. This important point needs special attention. Be sure to change your email account password at least once every three months. With an increased threat of hacking, it makes sense to enable secure connection mode. Check the log of visits, here you can notice unauthorized entry into your mail. Exit to the general window "Settings".
Step 3
Enter the "Collect mail from other mailboxes" mode. Enter in the appropriate fields the full name and password of your mail entry, from which it is desirable to transfer letters to this mailbox. Letters are taken from any mail servers.
Step 4
In the "Sender Information" section, enter your name, signature and portrait, if desired. This data will be available for viewing to the recipient of your letters. To work with folders and message labels, enter the appropriate section: "Folders and labels". Here it is convenient to quickly edit the name or contents of your folders.
Step 5
In the "Mail processing rules" section, specify the mailing addresses from which you do not wish to receive letters. Here, set the rules for working with incoming mail. In the "Contacts" section, you can turn off, if necessary, the mode of automatic memorization of new contacts.
Step 6
Enter the "Design selection" section from the settings window. Choose any theme you like for your mail. In the "Subscriptions" section, if desired, configure a service that will allow you to read RSS feeds from selected blogs and sites right in your mailbox.
Step 7
In the "Mail programs" section, you can set the operation of the POP3 and IMAP protocols to collect your correspondence. To configure the parameters of any correspondence on Yandex services, select the "Chat" section. Also here you can clear the entire history of your communication.
Step 8
In the "Other parameters" settings, you can set the modes of editing and sending letters, as well as the order of displaying letters you need. At the bottom of the general settings window, replace the default settings in the "Mail language" and "Time zone" fields with the ones you need.