Online games continue to gain popularity - they help people to relax, put aside everyday worries and find themselves in a completely different world with different tasks and new vibrant surroundings. One of the platforms for such games is the Warhammer universe.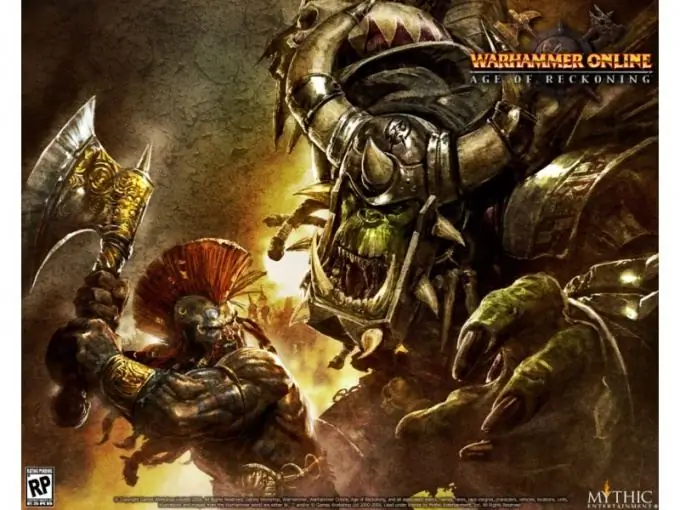 The Warhammer Fantasy Battles system itself appeared thirty years ago as the basis for a tabletop strategy game, but its first online incarnation in the form of Warhammer Online: Age of Reckoning was not born until 2008. Unfortunately, the game was closed in December 2013, but it is still mentioned on many gaming portals as one of the most successful projects to transfer the gaming system from offline mode to online.
Character Creation
Warhammer Online belonged to the MMORPG genre, it is a massively multiplayer online role-playing game. In such games, you completely control your character, help him complete tasks and explore the surrounding lands. Control takes place using the mouse and keyboard - your character can move, conjure, shoot, attack the enemy with weapons, create new items and perform many other actions. To start the game, it was necessary to purchase a game client and pay for the game time for a month or more. This was followed by the creation of the character and the beginning of the gameplay itself, when your character entered the online world, met with the characters of other players and could begin his adventures.
In the game Warhammer Online, there were two large game alliances, and you had to choose one of them - either the side of the Army of Destruction, which included the races of green-skinned goblins and orcs, dark elves and chaos, or the side of the Army of Order, which gathered under their banners the races of dwarfs, people -imperials and high elves.
In addition to the alliance, you had to choose the race and class of your character - your innate traits and skills depended on this, which you could hone and develop as you get new levels. There were three classes for each of the races - in total there were eighteen of them in the game.
The top level of your character's development reached the fortieth level of experience and the eightieth level of fame. Upon reaching them, your character possessed all available skill and talent points, was able to wear epic armor and create epic items. You could get levels for destroying monsters, completing tasks, group overcoming dungeons and battles with other characters in PvP zones (Player vs Player, player against player). By communicating with neutral characters in certain zones around the world, you could receive special missions that bring you resources and experience points that you could spend on character development.
Map zones
All locations in Warhammer Online were divided into two categories - PvE, locations for completing tasks and storylines, and PvP, a place where alliances confront each other. They were planned and created in such a way that players who did not want to take part in a war with other players did not intersect with enemy factions and could enjoy the game without fear of death at the hands of the enemy.