Watching a video on YouTube video hosting, you decided to see this or that small detail, for example, the name of a newspaper on a shelf three meters from the camera. But there was not enough resolution. A familiar situation, isn't it?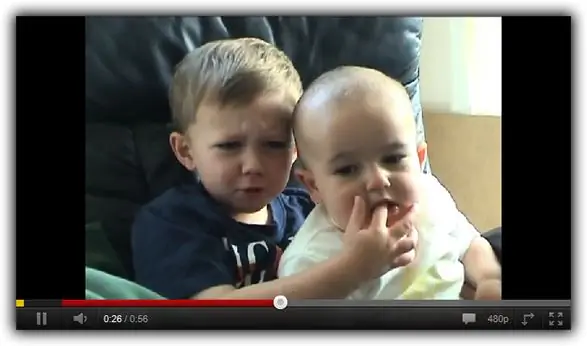 Instructions
Step 1
First of all, do not try to increase the resolution of the video you are watching by switching to full screen mode. An operation similar to the digital zoom in a camera will take place. Namely, the size of the image will increase, but no additional information will appear on it.
Step 2
Be sure to make sure that you have unlimited Internet access. After all, after you choose the option of a video with an increased resolution, the volume of traffic will increase several times. However, in the absence of unlimited access, it is not recommended to use video hosting services at all, regardless of the resolution.
Step 3
It is equally important to make sure that the processing power of your computer's processor is sufficient to decode high-resolution video. Remember that even if the videos are played without delays at a resolution of 240 or 360 lines, the processor may not be enough to perform the same operation at 480, or, moreover, 720 lines. Also note that playing flash video is a much more resource-intensive process than playing a video stream of the same resolution in MPEG4 format.
Step 4
Start watching any video on YouTube. Locate the resolution switch in the lower right corner of the player. Choose the one you want. If the playback started to be accompanied by fading, periodic sound cuts, select a slightly lower resolution. Start viewing at the highest resolution for your combination of access speed and processor performance. Turn on full screen mode if desired.
Step 5
After you switch from watching one video to playing any other, be sure to repeat the operation of selecting the resolution again, otherwise it will be automatically switched to the default one by the participant who uploaded it.