How to imagine the life of a modern person without the Internet? The worldwide network has penetrated deeply into all spheres of our life, connecting people with new acquaintances, e-books and videos, bank settlements and virtual stores. Where should you start studying it? Follow a few simple rules and you will experience virtual life for real.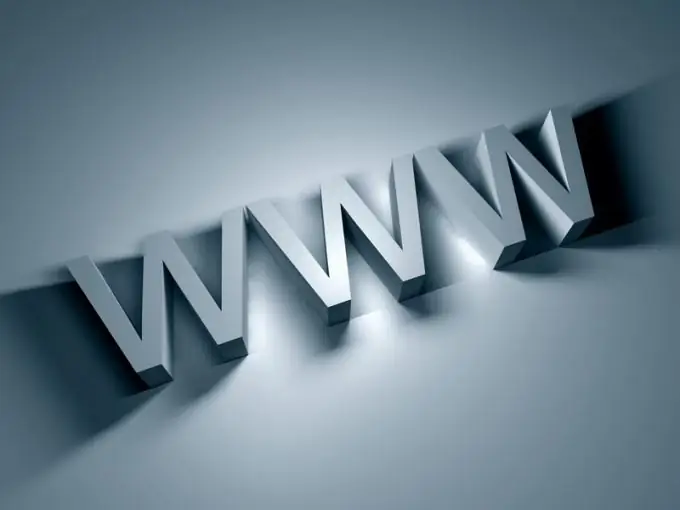 Necessary
- access to the Internet;
- Personal Computer;
- free time.
Instructions
Step 1
Connect your personal computer to the Internet through a suitable provider. Prices and tariffs for different service providers may differ; to get acquainted with the "web", a speed of 1-4 Mbps with unlimited traffic will be enough.
Step 2
The Internet consists of a large number of different services. The sequence in their study is individual and depends on your preferences. The most common are: - Postal service. Create your own personal virtual mailbox and send (receive) emails to friends. To do this, create your own unique box name and find out the names of the recipient boxes. One of the most popular mail servers today is mail.ru.- Online communication services. For example, the Skype program will allow you to correspond with another person on the Internet in real time (chat mode), as well as call any phone numbers at competitive prices and even hold video conferences. In the latter case, a microphone and a webcam are required. Here, too, you need to register your unique name, under which you will connect with the rest. - Video services. These are sites that host videos and even entire movies for direct viewing or downloading to your computer. For example, you can look at youtube.com - Online diary services. Take a look at livejournal.com. It is very easy to post here information about your own discoveries, sorrows and joys, as well as regularly supplement your account pages with new messages and articles.
Step 3
Get to know the search engines. It is through them that Internet users find answers to most of their questions. These services are designed to accept query text from you and provide relevant (related) search results. Usually, the search results take up many pages with links to sites where the topic of your request is revealed to one degree or another. The first positions in the list of answers will be placed on the pages that are most closely matched by the search engine to your expectations. The popular search engines on the Russian-speaking Internet today are yandex.ru, google.ru, mail.ru, rambler.ru.
Step 4
Do not ignore such a phenomenon of the Internet as social networks. These are organized communities of people with personal accounts (individual pages within the network) that come together to communicate and exchange information. Information can be understood not only messages and links to other useful network resources, but also files, pictures, photos, videos, music, etc. As a rule, communities are organized within such networks on some common basis, for example, dog lovers or fans movie stars. These are the networks vkontakte.ru, odnoklassniki.ru and foreign analogues - facebook.com.
Step 5
By exploring the internet, you will learn how to build your website. There are many free systems for posting their own pages, for example, on the narod.ru service, where the user is allowed to publish their own materials for free. In addition to free sites, there are many paid services for organizing a website. Most often they are used for commercial projects such as online stores, business websites or information portals. Many sites are dedicated to posting ads, vacancies and job searches.
The possibilities of the Internet are truly endless, you can study it all your life!