Recently, many users are faced with such an unpleasant phenomenon as banners of obscene content. Pink banners have a special "appeal"; more effort is needed to remove them compared to all types of pop-up advertisements.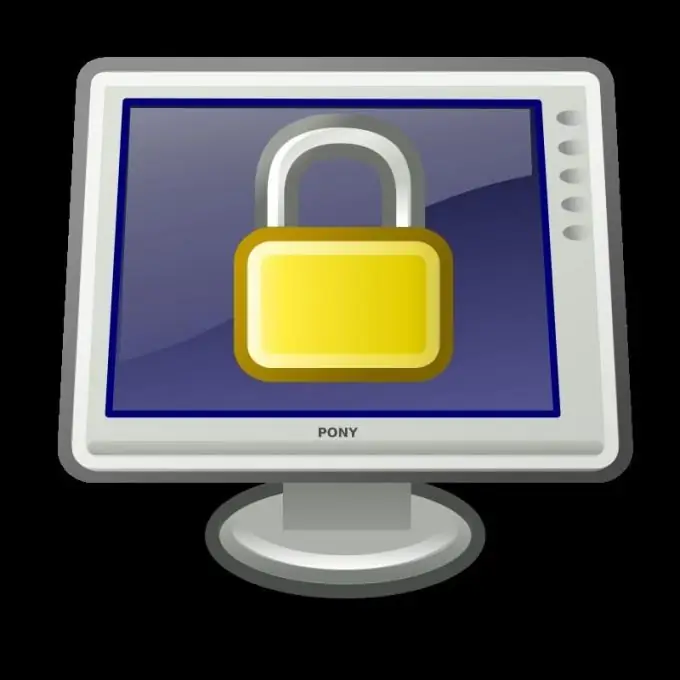 Necessary
AntiWinLocker software
Instructions
Step 1
Despite all the calls from messages contained on such banners to send an SMS message as soon as possible, this should not be done. The only steps you should take is to try to remove the "infection" from your computer. Because the banner is only on the desktop, it cannot prohibit an attempt to launch some programs, so the whole point is in the time spent on their installation.
Step 2
First, you need to use simpler tools to remove the banner from your computer, for example, download and install the special AntiWinLocker software. Go to the following link https://www.antiwinlocker.ru/download.html and click the "Download" button, which is located in the section of the same name. After installing and running the program, you need to activate the program. The program is paid, but you can use it for free for 30 days. To do this, in the window that opens, agree to the activation and enter your email address.
Step 3
Within a month, the program will regularly monitor the system and not let malware through. At the moment, you need to get rid of the current problem, so monthly use is not at all necessary. If you are unable to operate the program after installing it, restart your computer. During installation, the utility adds the executable file to the startup list, so when the system boots, the banner will be automatically removed.
Step 4
It also happens that this type of advertising is not removed by means of the program. In this case, a boot disk from the same site will help you. From the download page download the LiveCD and burn it to a blank CD. Leave it in the drive and restart your computer.
Step 5
In the BIOS settings, set the boot from the CD / DVD drive and restart the computer by pressing the F10 key. When booting from disk, you will see a window in which you must press the "Start" button.
Step 6
In the next window, click the "Manual" button. Next, in the "System selection" block, indicate on which disk the affected operating system is located and click the "Load" button.
Step 7
In the last window, click the "Repair Boot Sector" button. After restarting the computer, there should be no banner on the desktop.