On the server serving sites, there are folders by the number of users. Each of them contains a set of files that make up the content of a particular site. These can be HTML files, images, scripts, and the like.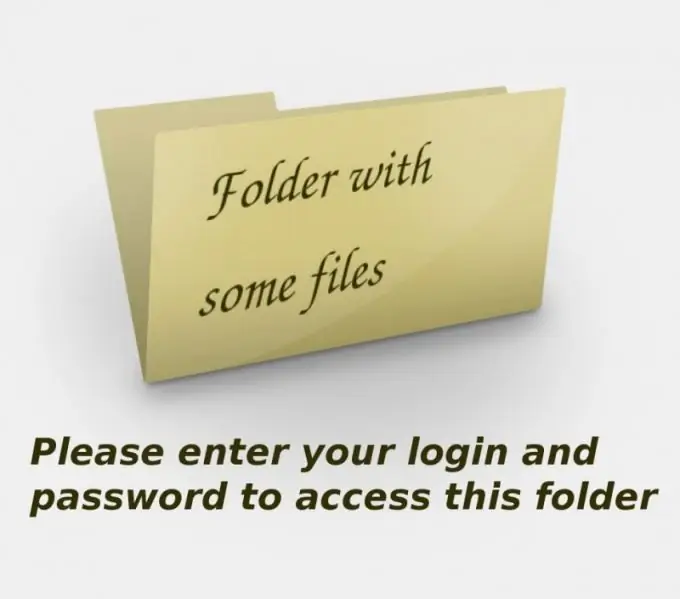 Instructions
Step 1
To access the custom server folder via the web interface, go to the hosting provider's website using a regular browser. Enter the login and password provided to you after registration. On the page that loads after that, find a section called "File Management" or similar. A list of available files and folders appears. They can be deleted, moved to other folders. Some web interfaces also allow you to edit HTML files. And to upload other files to the server or replace existing ones, go to the desired folder, then find the "Browse" button and click on it. Select the file in the file system of the local computer, and then click the "OK" button. After closing the window, click on the "Download" button. If the server already has a previous version of the file, click the "Yes" button to overwrite it.
Step 2
To access your folder on the server using the FTP standard, use a software client of this protocol. A browser will not work for this: it only allows you to view the contents of FTP servers, but not change it. Also, some file managers are suitable as such a client, for example, Midnoght Commander and Far.
Step 3
Find the item in the program menu that allows you to open a connection to the FTP server. For example, in Midnight Commander: Left Panel (or Right Panel) - FTP Connection.
Step 4
Find out the FTP server address on the official website of the provider. Enter it in the appropriate field. In the remaining fields, enter the port number, username and password. Some clients allow you to enter all this data in one line, for example, like this: ftp: // login: [email protected]: port For the Midnight Commander program, the syntax of this line is slightly different: / # ftp: login: [email protected]: port
Step 5
Once connected, you will be moved to your folder automatically. If it doesn't, go to it manually. Usually the path to it is: / home / your_login.
Step 6
Copy the files to your folder, and then break the connection (if you are using the file manager, to break the connection open any of the local folders in the appropriate panel).