Setting up the Internet on HTC devices is no different from changing settings on similar devices with a pre-installed Android system. Connection setup is carried out through the corresponding section of the device menu. You can connect to either a Wi-Fi network or use a 3G connection offered by your mobile operator.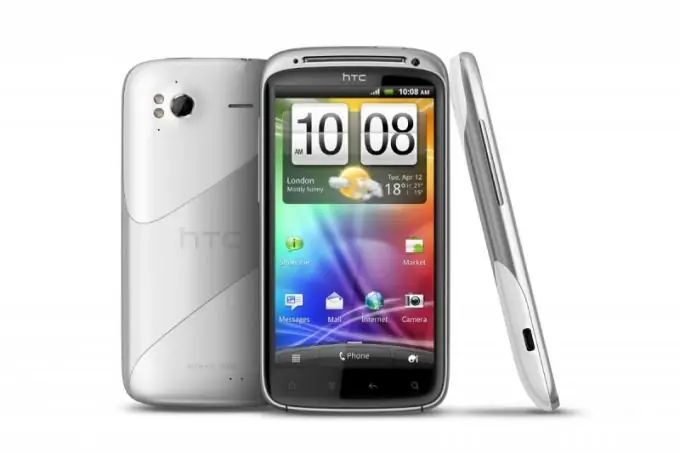 Instructions
Step 1
All HTC connection settings are changed in the Settings section of the device. It can be accessed through the corresponding icon in the main menu of the device. Click on the gear icon in the menu of the device, and then on the section "Wireless".
Step 2
Select Wi-Fi for a high-speed wireless data connection. In the screen that appears, move the Wi-Fi slider to the "On" position and wait until the networks available for connection are displayed.
Step 3
Select the appropriate access point for which you have a password. You can also take advantage of free hotspots. Once the password is entered, you will see the corresponding Wi-Fi connection icon on the top bar of the system's notifications.
Step 4
To set up a mobile data network through your operator's SIM card, go from the "Settings" - "Wireless" section to the "Mobile networks" - "Internet access points" menu. Most of the major mobile operators are already in the list of proposed access points, and therefore you will only need to activate the item that corresponds to the name of your operator.
Step 5
After the changes, wait about 15-20 seconds for the phone to update the network data, and then access the required Internet page by returning to the main menu of the phone and selecting the "Browser" program to browse the Internet. Enter any site address and confirm the entry.
Step 6
Wait for the resource page to appear on the smartphone screen. If all the settings were made correctly, the Internet setup is completed, and you will see the desired site. If something goes wrong while changing options, call your mobile operator's support team to get automatic settings for your phone.
Step 7
You may need to manually configure the Internet settings for your phone. To do this, in the "Access Points" menu, click on the "Add" option and create a new connection in accordance with the parameters that your telecom operator told you.