The days when a telephone line was a prerequisite for Internet access are long gone. Modern technologies allow you to connect to the Internet using fiber optic cables, as well as wireless solutions.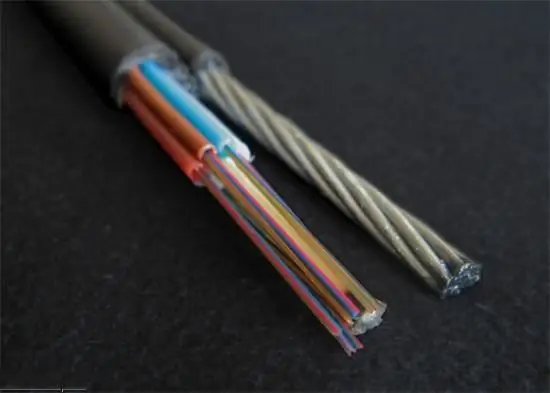 Instructions
Step 1
Choose an Internet service provider that provides FTTx services, and make sure that this provider serves your home. You can find out at the company's office or on its official website. After that, fill out an application for connecting to a fiber-optic network, conclude an agreement with a provider, select a tariff and make an initial payment equal to the cost of services according to the tariff within a month.
Step 2
Coordinate with the provider the time of arrival of a group of installers who will lead the fiber optic cable from the junction box to your apartment. As a rule, the team must conduct the cable within two weeks of the date of application, however this time varies depending on the provider and the demand for the connection. Junction boxes can be located either in the stairwell or in the attic of the house. In the second case, you will be required to provide the brigade with access to this floor on the appointed day. After the team conducts the cable to your apartment, connect it to the computer to the network card connector. Wait a while while your ip-address is being registered. After completing the registration, use the Internet, which is connected to your computer without a telephone line.
Step 3
You can also set up the Internet that does not require a telephone line using 3g modems or Wi-Max technology. A 3g modem can be purchased in any cellular salon, guided by the selection of tariff plans and data on the coverage area of the cellular network. Wi-Max technology provides for an application to the office of a company providing this type of service, execution of an agreement and purchase (or lease) of special equipment for receiving and transmitting a signal using Wi-Max technology.