With the arrival of summer, many city dwellers massively "migrate" to the country. However, not everyone is ready to give up such benefits of civilization as the Internet for such a long period. That is why the organization of access to the network and its subsequent distribution by means of Wi-Fi in all country apartments are becoming increasingly important.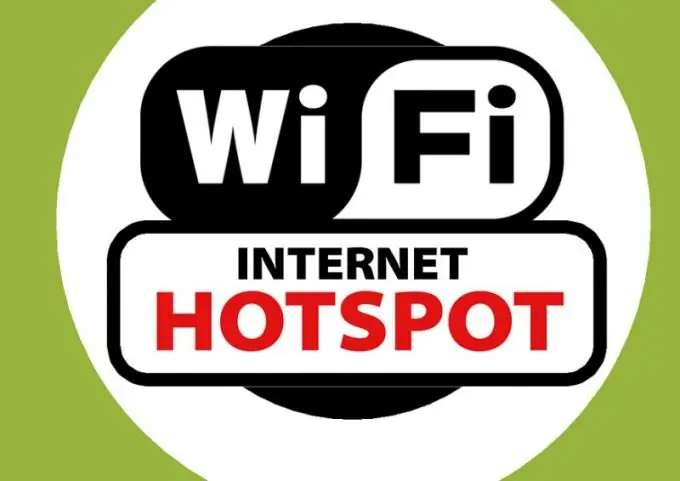 Instructions
Step 1
As a rule, country houses are located far enough from the city, so the only communication channel that you can count on is a cellular device. And the easiest way in this situation is to set up Wi-Fi via an Android smartphone.
Step 2
The algorithm of actions is quite simple: place the phone in the place where the reception of the operator's network is the best; in the "Settings" category, select the "Modem mode" option, in which you will need to put a checkmark in front of the "Portable hotspot". For maximum security, set a password, otherwise your network can be used by neighbors in the summer cottage.
Step 3
For "hard-core" summer residents, a practical and convenient Wi-Fi router is best suited. If you plan to spend a lot of time in the country, then the most optimal solution would be to install a Wi-Fi router. In this case, the phone will not be busy and the signal strength will significantly increase. It is important to note that this method is only feasible with an ISP cable.
Step 4
To configure, use the following scheme: for a clearer and more reliable signal, install the router at the highest point so that it spreads throughout the summer cottage; download and install the latest firmware from the FTP server - this will increase the functional range of the device; use the automatic configuration of the router using the included disk or manually using the browser.
Step 5
The first method will significantly reduce the time, but it may not work if the capacity of the system differs from the capacity of the CD.
Step 6
For manual configuration, open a web browser, enter the address "192.168.1.1", in the window that appears, in the login and password fields, enter the word admin or user, depending on the brand of the router, select the "Internet settings" section and enter the parameters of your provider. They can be found in the contract. Then set Wi-Fi password and desired signal strength. If necessary, turn on parental controls or guest network and reboot the router. Remember, if the settings were made incorrectly, then at any time you can reset all parameters by pressing the Reset button on the rear panel or holding the power on / off button, and reconfigure again.
Step 7
If the configuration is successful, the DSL indicator on the front of the router will light up. It means there is a connection between the router and the provider.