The Google Play program is used in devices based on the Android operating system (OS) to install various applications. It is supplied as standard on all devices on the platform of this OS and is installed along with the operating system. However, in some cases, after flashing, this program may be lost, but you can always install it back on the device.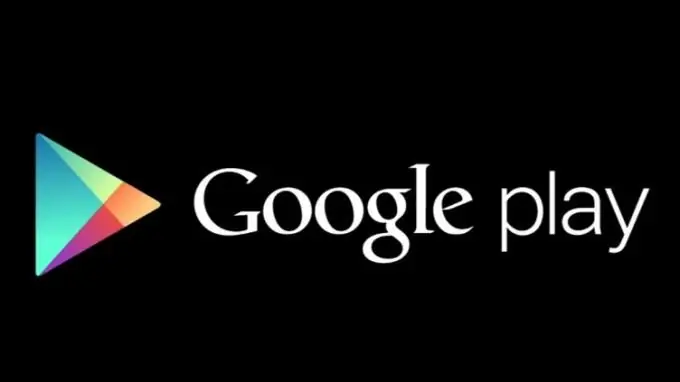 Instructions
Step 1
To install the Google Play utility on your device, you first need to download the program file. To do this, download the latest version of the.apk file from the Internet using your computer. Save this file in any folder.
Step 2
Connect your Android device to your computer. From the menu, select a connection in removable disk mode or file copy mode. In the Windows OS window, select the "Open folder to view files" section. Copy the downloaded.apk for Google Play to a separate directory on your device or SD card.
Step 3
Disconnect the device from the computer and go to the device settings section. In the menu that appears, select "Security". Check the box next to the "Unknown sources" line and uncheck the "Check applications" section. Open the resulting file using your device's file manager. Run the downloaded.apk and allow its installation on the device.
Step 4
Wait for the end of the installation procedure and reboot the device. Then open Google Market using the shortcut that appears on the home screen. Enter your Google account details and sign in to the app. The Google Market installation is complete.
Step 5
You can also install Google Market without using your computer. Open the browser window of the device and go to the site from which you can download the Google Market in.apk format. Use the download link and wait until the download is complete, then launch the application by clicking on the corresponding item in the system notification area. Accept the application installation conditions and allow access to the device data. Installation is complete and you can launch Google Market using the shortcut in the main menu of your device.