When you start the game of Happy Farmer, you are only given six parcels of land. The rest will have to be bought. You can buy plots starting from the fifth level, every two levels you become available to buy a new plot.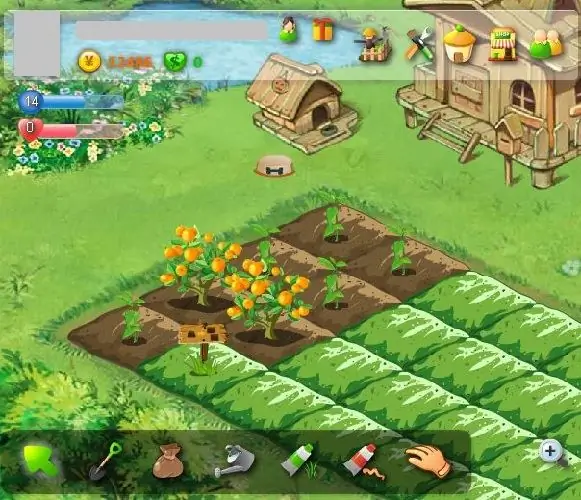 Necessary
- Installed application "Happy Farmer";
- Computer with Internet access;
- Money in cash or non-cash form.
Instructions
Step 1
First, you need to top up your balance in your "Personal Account". You can do this via SMS by sending your id to the appropriate number; through payment terminals - select the "Vkontakte" logo located on the main page or in the "other" section, and enter your id, then deposit money; using payment systems - WebMoney, Yandex. Money, Qiwi-wallet, etc.; through bank cards Visa and Master Card; corporate clients can replenish their balance through bank transfer.
Step 2
The money deposited is converted into "votes". They can be used to pay for gifts and ratings, or they can be converted into gold coins, for which you can buy land in the "Happy Farmer". One vote is equal to seven gold coins. Accordingly, for one vote, you can buy the first three sites at once - the seventh, eighth and ninth. Further more expensive - the most expensive, the last section, costs 150 gold coins, which requires 22 votes. All gold coins you have are displayed in the upper left corner, next to the green heart icon with a dollar sign. Do not confuse them with in-game coins, for which you buy seeds and fertilizers - they are located to the left, next to the coin-shaped icon.
Step 3
In addition to gold coins, you will also need regular in-game coins. Sell your crops and save up - they are very easy to earn.
Step 4
The buying process itself is extremely simple. When you replenish your balance and convert a sufficient number of votes into gold coins and earn the required amount with ordinary coins, just click on the area with the sign. A pop-up message will appear on the screen with the necessary requirements for buying land: cost and level. At the bottom of the message there will be buttons "OK" and "Cancel". If you meet all the requirements, then click "OK". Gold and regular coins will be automatically debited from your accounts, and the area will turn brown. Everything, you can plant on it. The plate will move to the next lot, which you can also buy when you collect enough money and reach the required level.