For computers, booting from a hidden partition of the hard disk is available, during which the Windows installation starts, the installation files of which are located in this part. This is available for those models sold with preinstalled software.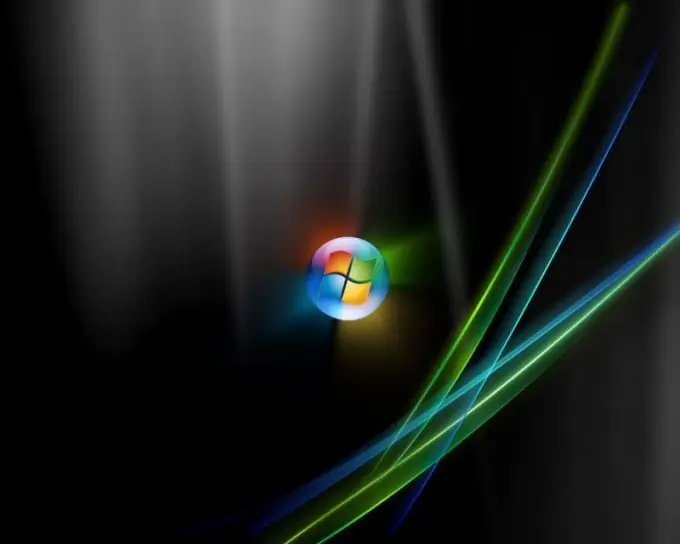 Necessary
- computer;
- instructions for it.
Instructions
Step 1
Restart your computer and press, when the black screen appears, the key that is designed for your motherboard model to enter the computer boot from the hidden partition. Usually the keyboard shortcut is ALT + F10, it can also be ALT + F9, ALT + F11, and so on, depending on your motherboard model. You can find out the correct combination on the manufacturer's website or from the instructions for your computer.
Step 2
When you boot your computer, pay attention to the line with the word Recovery. Next to it, there will be a key intended to start booting from a hidden partition on the hard drive. If you do not have time to read the message on the computer startup screen, check if the function of freezing the screen when you press the Pause key works on your computer.
Step 3
When the boot menu from a hidden partition appears on your screen, select one of the options: a new installation of the Windows operating system with the formatting of the partition on which the previous copy of the software was installed, or replacement of the operating system installation files, provided there is sufficient free space on the hard disk. In the second case, users' files are backed up, the old system is removed, and a new one is installed.
Step 4
Please note that the operating system located on the hidden partition of the hard drive is tied only to your computer. It also contains drivers suitable for its configuration, additional software (usually preinstalled versions of antivirus programs, trial Microsoft Office, Skype, Nero, and so on), a key to the software product. This section is hidden for security reasons and to maintain access to the software installation when formatting the computer's hard disk.