From time to time, Internet Explorer may not function correctly due to the large number of temporary files that need to be deleted. In other cases, the user needs to clear the history of visits or searches, and sometimes he just wants to put things in order: remove all unnecessary add-ons, bookmarks and buttons from the toolbar. Be that as it may, all operations can be performed using the options of Internet Explorer itself.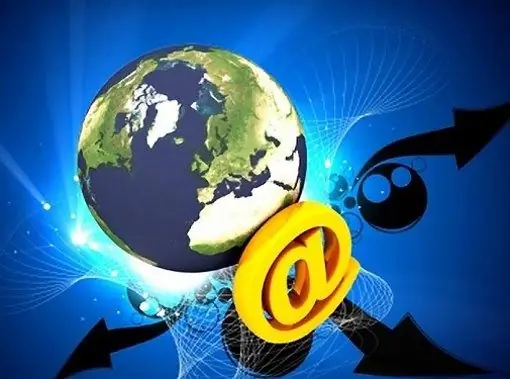 Instructions
Step 1
To clear your browsing history, start IE and choose Delete Browsing History from the Tools menu. A new "Delete Browsing History" dialog box opens. It can do several things at once: delete temporary files and cookies, clear history of previously visited websites and entered searches, passwords and InPrivate filtering data.
Step 2
Mark the fields in the sections that need cleaning with a marker and click the "Delete" button. The operation may take several seconds or minutes, depending on the amount of data saved in the logs. Be careful, you will not be prompted to confirm actions, and you will not be able to stop the running process.
Step 3
There is another way to access the review history logs. Select "Internet Options" from the "Tools" menu. In the dialog box that opens, go to the "General" tab. Find the "Browsing history" section and click on the "Delete" button. The same window will open - "Delete browsing history", in which you can perform all the necessary actions.
Step 4
To put things in order in bookmarks and delete unnecessary page addresses, use one of the proposed methods. Click on the "Favorites" item on the menu bar, in the expanded list, move the cursor to the unnecessary link, right-click on it and select the "Delete" command from the drop-down menu.
Step 5
Alternatively, choose Organize Favorites from the Favorites menu and a new dialog box will open. A list of bookmarks will be presented at its top. Select the unnecessary link and click the "Delete" button at the bottom of the window. Confirm your actions in the request window and close the Organize Favorites window.
Step 6
In order for the browser not to interfere with certain add-ons, they do not have to be removed. You can simply turn them off. Open the "Add-ons" window through the "Service" menu, select the unnecessary extension with the left mouse button and click the "Disable" button at the bottom of the window. Confirm your actions. Restart IE if required.
Step 7
To clear the top pane of the browser from unnecessary buttons, right-click on any icon and select the "Customize" command from the drop-down menu. A new dialog box will open. Use the Left Arrow Button to move any unnecessary buttons from the Current Buttons in the Elements Panel to the Available Buttons section and click OK.