Vkontakte is a very popular network that is gaining momentum every month and increasing the number of registered users. It is renowned for its extensive communication capabilities and a simple interface.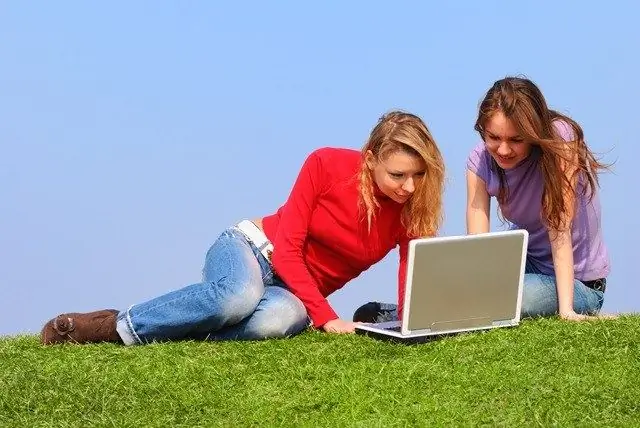 The appearance of the page "Vkontakte"
If you register on this social network and enter your page using your login and password, your account window will open in front of you. It looks like this. In the center of the page is your main photo, which you select and upload yourself. To the right of it is basic information about you, including name, surname, date of birth, hometown, city of actual residence, place of work, information about your family, your hobbies, life position, hobbies, attitude to bad habits, worldview and views etc. This section can be edited at your discretion, something can be added, something removed, some information can be hidden from other users and made available only to you or some of your friends.
To the left of the photo is the main menu, which includes the sections "My Page", "My Photos", "My Videos", "My Audio Recordings", "My Friends", "My Messages", "My Answers", "My Groups", "My Settings", "My Documents", "My Applications". Each section contains relevant information.
Under the main information of your account, you can see a map with your photos. All the pictures that you have ever uploaded to your page are placed there. This section is also editable like everyone else. Photos can be deleted or new ones added.
Below the photos, you will see your wall, on which you and your friends can add various audio recordings, videos, texts, photos or other documents.
Below the main photo from your page there are sections "Photos with me", "My gifts", "My subscribers". Below are the lists of your friends, interesting pages, your photo albums, videos and audio recordings. This information is also subject to editing and hiding from some users.
How other users see your page
If you decide to hide some information from any person on your friends list, you can look at your account the way that person sees it. To do this, go to the section "My Settings", "Privacy". After changing access to personal information, go to the very bottom of the window that opens. There you will see the inscription: "See how other users see your page." Click on it, and then at the top of the page enter the name and surname of this or that person into the special search box. So you can look at your page through his eyes and find out what information is available to him and what is hidden.