The game "Super Mario" is a whole era, it was played at the end of the last century. Recently, this 8-bit, simple game by modern standards has been forgotten. However, there are still people who want to feel how it all began.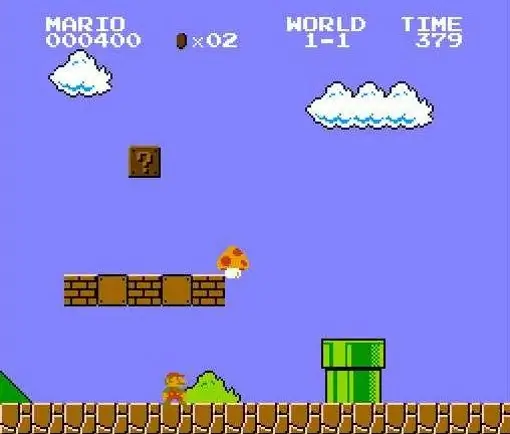 Instructions
Step 1
To play Super Mario, you need to purchase an 8-bit set-top box at a home appliance store or download its emulator from the Internet to a regular computer or laptop. After starting the emulator, you need to assign function keys that you will control. You can use a keyboard or buy usb joysticks, which are very similar in structure to those that were in the distant 90s.
Step 2
The legend of the game is as follows. Two brothers lived in the city of Brooklyn: the elder Mario and the younger Luigi. Once the villains kidnapped the princess and imprisoned her in the castle, and an evil fire-breathing dragon was put to guard her. Mario will have to travel through the drawn world, overcoming obstacles to save the princess.
Step 3
Each game world has 4 levels, with the last one being the dragon's lair. In order not to lose life, you have to move all the time. In the classic version of the game, you cannot go back, you can only go forward.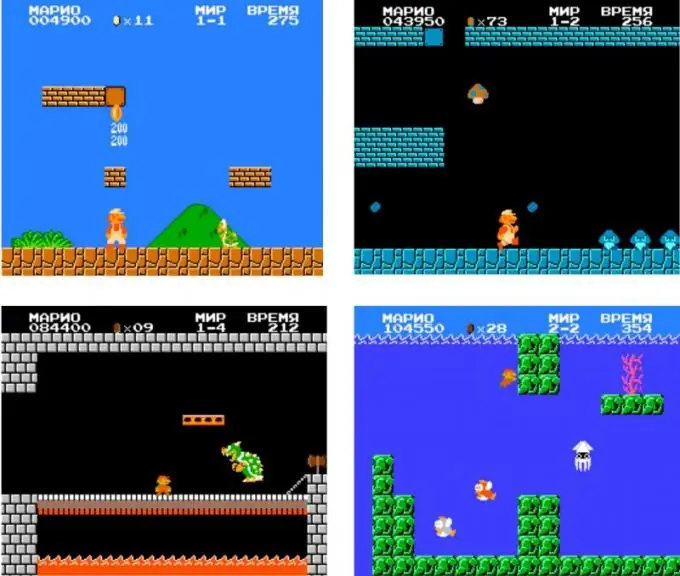 Step 4
There are enemies at every level. These are turtles (common and flying), and mushrooms with eyes, and hedgehogs with steel shells, and flying fish and others. Some of them can be killed by jumping from above, almost all - with a fiery spit.
Step 5
The task of the playable character Mario is to complete the entire level. In addition to enemies, he will encounter brick blocks. You can jump on them, and you can break them. All levels have flashing question mark squares. Hitting them with your head can knock out a coin or a mushroom. A mushroom with red dots will allow Mario to grow, a mushroom with green dots will give an extra life. You can also knock out a flower that will give Mario a weapon - fire spits. When knocking out a blinking star, you need to take it in order to become invulnerable for a certain period (at this time, Mario blinks on the screen).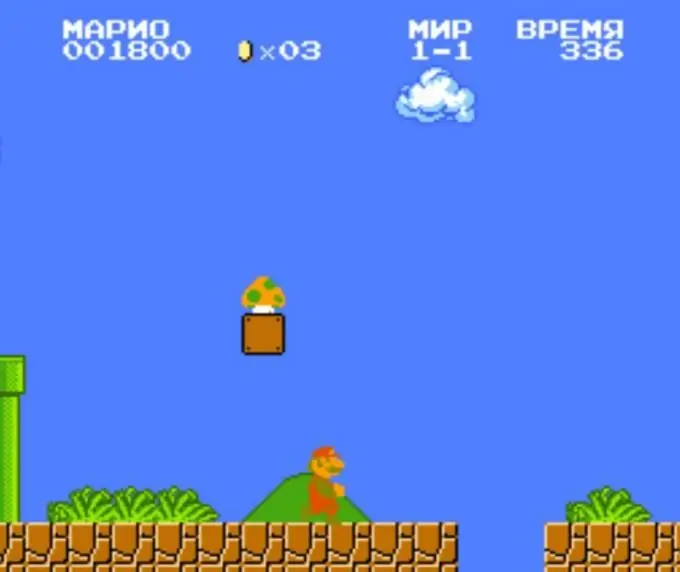 Step 6
The classic Mario game has some interesting secrets:
- in world 1-2 (dungeon), you can not get out into the pipe, but jump using the elevator onto the brickwork above it, after going a little further you will see 3 pipes through which you can immediately move to the 2nd, 3rd or 4th level;
- for 100 collected coins, Mario gets an extra life;
- in some worlds, breaking a brick, you can see a green plant rising into the heavens, if you climb on it, the hero will be on the clouds, where he can collect a lot of ringing coins;
- at the end of level 4-2 there is a secret teleport, through the pipes in which you can immediately move to level 6, 7 or 8;
- if you manage to knock out 5000 points on the flag at the end of the level, then in honor of this you will see a small fireworks display on the screen;
- practically at all levels there are pipes that you can climb into, and then Mario will find himself in a secret room with gold coins.