Online commerce is becoming more and more popular today. It is developing both in the capital and in the regions. Organizing online sales is not difficult, but it takes patience and some skill.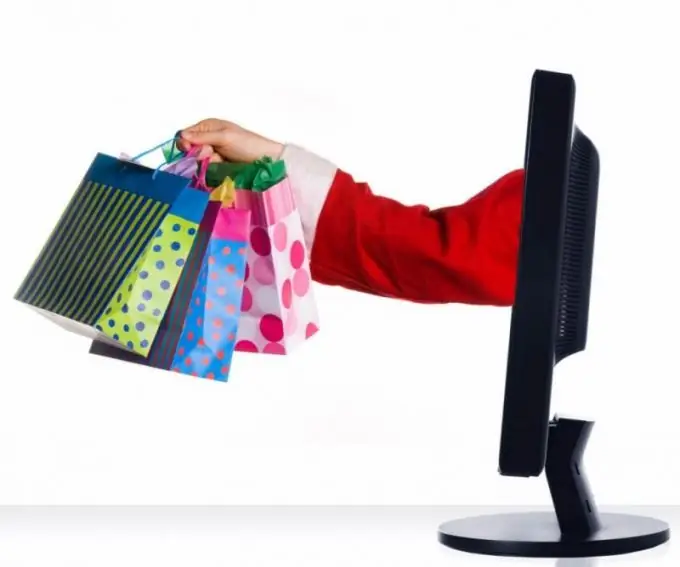 Instructions
Step 1
Modern sales are made through websites. You need to think about who and how will help you create your site. A store is a complex structure in which you will need not only to make a frame, but also a colorful photograph and descriptions. You will also have to deal with payment options. This technical part is the hardest part, the rest will be much easier. Contact the professionals, consult about the cost of this project.
Step 2
Choose a product that you can sell. Today you need to show something unique or very popular. The abundance of offers creates a lot of competition, so you should look for a free niche or even create something of your own. At the same time, analyze all competitors, find out their stages of development and familiarize yourself with the proposals. Remember that you need to get money, which means you also need to pay attention to prices. There are things that you can't make a lot of.
Step 3
Once you've decided on a product category, it's time to look for suppliers. There should be several of them. From the huge number of offers, first select those who offer good prices. And of them those who have the best assortment. Usually, the list includes several companies that are not too far away, and you can get to their warehouse on your own. Their prices may be slightly higher than other suppliers, but they guarantee you the fulfillment of urgent orders. With those who are remote from your city, discuss delivery times.
Step 4
Create a website, as mentioned above. And fill it with your goods. Try to offer the customer information about the product so they don't go looking elsewhere. Be sure to add beautiful photos. Successful online stores take pictures themselves and are looking for a description specialist. The more unique content there is on the resource, the higher it will be in the search engines.
Step 5
Arrange delivery. In the city, you can negotiate with taxi drivers or hire a driver. Send to other regions by mail. Find out the exact prices, terms of transportation. You can call transport companies, they will tell you about their services. Submit information on your resource so that everyone can familiarize themselves with the timing and cost of delivery. For an experiment, send a few things to your friends and check the due dates.
Step 6
Optimize your site. It is the process of getting your store up on the search engines. This service is offered by many companies that create websites. Also do advertising, it can be very different: from banners on the Internet, contextual advertising in search engines, to huge billboards on the streets of the city. The more people find out about your store, the more buyers will turn for the product.
Step 7
When the first sales start, you will have to fill out the official paperwork. You must register as an individual entrepreneur or choose another form. At the same time, you will have to regularly submit tax reports, contributions to the pension fund. Working without documents is prohibited in Russia.