Ebay is one of the most popular online auctions in the world, where you can buy all kinds of goods from around the world at a price lower than many other stores. Registration on the resource is available to everyone and can be done through the site interface.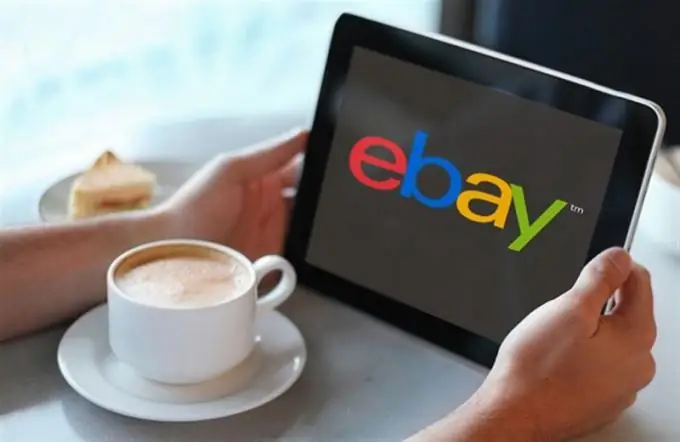 Instructions
Step 1
Go to the Ebay website using the browser installed on your computer. On the page that appears, select the register item in its upper left part. Wait for the registration form to finish loading and enter the required data.
Step 2
Enter your first name in the First Name field, and your last name in the Last Name field. In the Email section, enter your email address. It is worth noting that to register on the resource, it is best to use an email account on Gmail or Yahoo. You can also enter a Russian email address, however, in this case, there is a possibility of a delay in the delivery of messages and the registration confirmation code. In the Create you password field, enter the password for your account, and in the Confirm Password field, repeat the entered characters.
Step 3
After filling in all the required information, click the Submit button. Go to your mailbox. You will see a message that will indicate the data entered in the registration form on the site. Click on the "Yes, continue" link.
Step 4
Wait for the page to load and confirm that the registration was successful. To set up delivery addresses and place of residence, go to your personal account by clicking on the link My eBay - Summary.
Step 5
In the Account - Addresses section, you can specify the addresses for the delivery of goods. In the Communication Preferences section, fill in the phone numbers and email addresses you can use to contact you. To pay for purchases, enter your PayPal account number in the PayPal Account section.
Step 6
To pay for purchases on the site, you need to register an electronic wallet PayPal. This can be done by going to the official website of the payment system and clicking on the "Registration" link in the upper right corner of the window. Select to open a personal account and fill in the fields required to complete the procedure according to the instructions on the screen. To top up your account, enter the required details of your bank card. After registration is complete, you will be able to use your PayPal account to pay on eBay.