Online shopping is sometimes not only very convenient, but also profitable. For example, when buying air tickets, because their prices rise in a matter of hours. And sometimes you need to transfer money urgently and at minimal cost to another person. This will help modern Internet technologies.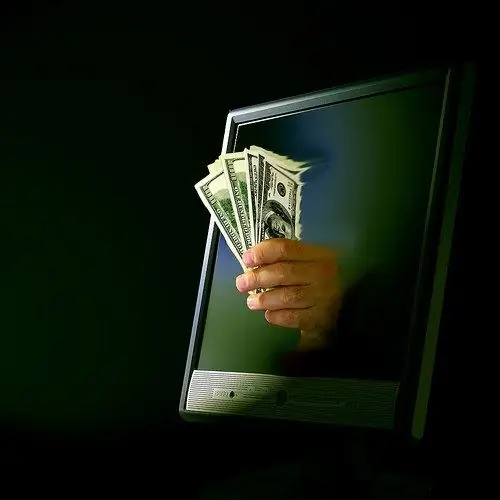 It is necessary
a computer connected to the Internet, money
Instructions
Step 1
Get a bank card, such as Visa or MasterCard, at a major bank (Sberbank, Citibank, etc.). Thus, you will receive a universal key to pay for purchases in online stores, on the websites of large companies that support their own online sales services, to transfer money to other accounts. In addition, such a card is a universal way to replenish your account in any electronic payment system.
Step 2
Make purchases on the Internet, paying with money on your bank card. Each bank informs the client about its rules for using cards in such cases. For example, to pay with a Sberbank card, you need to know not only the name, surname, patronymic of the holder, card number, three-digit code on the back, but also to print out passwords at an ATM (using this card), one of which must be entered on the website when making a purchase. This may not seem very convenient, but it increases the reliability of the operation.
Step 3
Use the "mobile bank" or "bank-on-line" service, which banks now provide to their cardholder clients. This will allow you to make purchases without leaving your home, transfer money to the accounts of other cardholders of this bank, and make payments. Such a service will allow you to receive the necessary passwords for debiting money from the card directly to your mobile phone.
Step 4
Create your accounts in electronic payment systems (Yandex. Money, WebMoney). To do this, you will need to log in to the system, enter your personal data, and get your identification number in the system. You need the same data that you provide when opening a bank account (card), only you can do this without leaving your home.
Step 5
Use the services of these systems to pay bills (utility bills, taxes), for purchases in online stores, for cashing electronic money, for transferring funds from one system to another. Please note that for all these operations, excluding, perhaps, purchases in online stores, a certain percentage is charged.