Electronic money has become quite popular at the moment. As a result, it is useful to know how to use them. After all, most enterprises already use electronic money payment.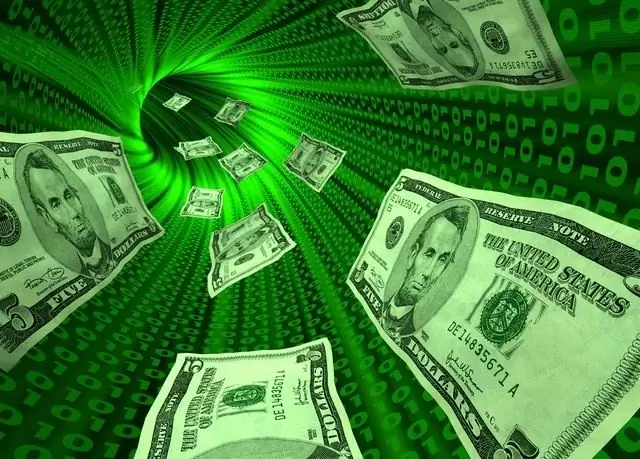 Instructions
Step 1
Electronic money is slowly entering our lives. The younger generation is increasingly resorting to cashless payment services. And why not, if this payment method is one of the most convenient. You can order food, clothes, accessories and much more with delivery without leaving your home, and you can pay for all products with electronic money. There are no difficulties with sending such money. But you need to take into account some of the nuances. Therefore, the first thing you need to do before sending e-money is to create a web wallet.
Step 2
You can create a wallet on the website yandex.ru. The so-called "Yandex money" is used by a lot of consumers. From this wallet, you can send money to any other wallet or make a postal transfer. An alternative option, which is the most secure, is to create a wallet on the webmoney.ru website. This portal provides an opportunity to send electronic money in various monetary units. Moreover, exchange rates are taken into account in connection with the latest changes in the stock market.
Step 3
Next, you need to replenish the account of the created wallet. Find an elexnet or ATM that provides an e-wallet replenishment service. But be careful. If you deposit money through a bank card, then, most likely, the commission will not be charged, and if using elexnet, then some percentage of the total due amount will go to pay for using this service. Don't forget to take your receipt. If the funds do not come to the wallet, you can use it to get your money back.
Step 4
After you put money into your wallet, go to the Internet and check if it came. If the outcome is positive, the next thing to do is to find out the wallet number of the person or organization to which you are going to transfer funds.
Step 5
And the last thing you need to do is enter the wallet number to which you want to send electronic money. The transfer will take from a few seconds to several days, depending on the operator's requirements. Next, you will receive a letter in the mail about spending money.
Step 6
You can send electronic money not only to another wallet. They can be used to pay for various services, goods and so on. It is very convenient to replenish your mobile account without commission. Just send e-money to your phone, specifying the number and confirming it (you will receive an SMS notification with a code that you need to enter). Therefore, you will always stay in touch, and, in which case, you will not have to run to the Internet.