ITunes can work as a player for your audio and video files, as a home library, and as a program for syncing Apple devices. It is versatile and very convenient - so you often come across questions where you can download itunes for free.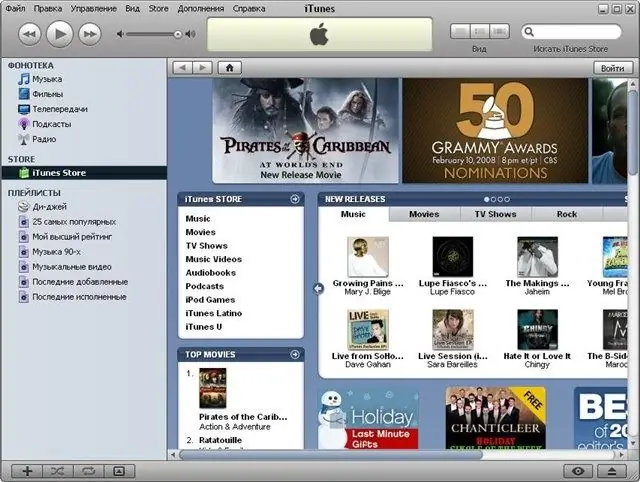 Why do i need itunes?
The itunes program was created even before the presentation of the first iPhones, but thanks to the advent of Apple smartphones, it became especially popular. ITunes lets you sync contacts, apps, music, videos, photos, and podcasts, backs up your iPhone, and installs updates in minutes. Its functionality combines a client program for Apple devices and a multimedia player that plays almost all audio and video recordings, allowing you to make purchases in the iTunes Store and download purchased movies and music directly to your phone. In addition, it performs the function of converting video files from most popular formats (including avi) to m4v (MPEG-4) format, which is required to download videos to iPhone, iPad and iPod Touch.
How to download itunes for free?
The answer to this question is very simple - itunes has always been positioned as a free program, and despite the possibility of purchasing paid content in an online store, the program itself can be downloaded and installed without any restrictions. Many sites that offer to download itunes for free or for money actually re-upload an accessible and free client from the official site. The only difficulty that a person installing itunes may face is the need to register an Apple ID in case he is going to purchase music and movies through the itunes store.
The itunes download page is located on the developer's official website - when a new version is released, it is automatically updated on the site. You can configure the program to automatically update after downloading it to your computer. Both macOS and Windows versions are available.
If you have any difficulties downloading and installing itunes on your computer, you can refer to the customer support section of the same site.
After downloading and installing the program, you can add all the music and video files that are on your computer to your home library. If you already have an Apple ID, you can log into your account through the freshly installed program immediately using your username and password - in this case, you will immediately have access to all content purchased using this account.