The editors of some magazines prefer to post issues of their publications on official websites. Access can be full or partial, paid or free. Sometimes site visitors can read in this way only those magazines that are already sold out in kiosks.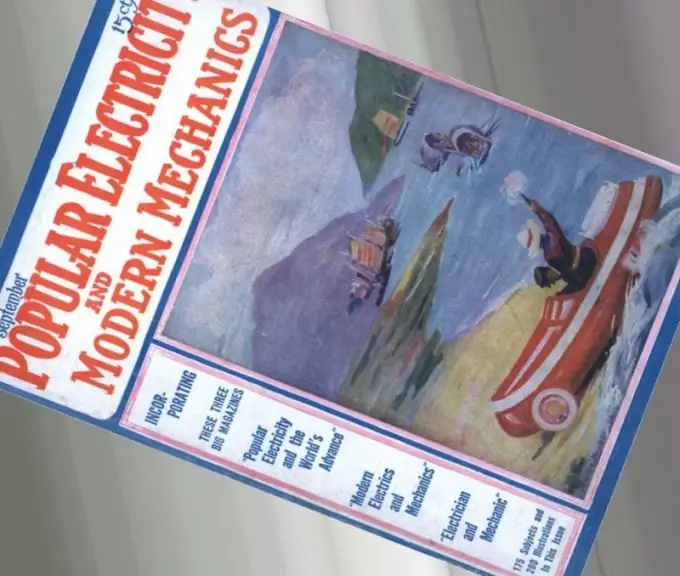 Instructions
Step 1
Make sure you are served by an unlimited service provider. Go to the official website of the journal you wish to read electronically. Try to find a link called "Archive" on the home page of this site. Follow this link.
Step 2
You will see a list of the years of issue of the magazines available for viewing. Select the year first and then the month. After that, a link will appear for downloading a local copy of the journal, a list of articles or pages for viewing separately (in text or graphic form), or a plug-in window (Flash, Adobe Reader or Djview). If the required plug-in is not installed on your computer, download it from the manufacturer's official website and install it.
Step 3
If the site provides the ability to download journal issues to the user's hard drive, download one of the issues, and then, by the extension of the resulting file, determine which program is required to view it. Most often it is Acrobat Reader or Djview. Sometimes files are placed in archives, for example, in ZIP format. Please note that the free download of magazines does not give you the right to post them on any other sites.
Step 4
If access to all issues or their part turns out to be paid, make the decision to pay for it based on the cost of this service and your own capabilities. Some editions provide an opportunity to pay only once by purchasing a disc with the issues of magazines for all the years of their release. Before buying it, contact the editorial office and ask what file format is used on the disk. Purchase a disc only if a file viewer of this format exists for the operating system you are using.
Step 5
The official archives of some magazines (for example, Popular Mechanics) are presented not on their official resources, but on the Google Books website. Go to this site, go to the advanced search mode, select the option "Full view only" and enter the title of the journal. If the editors of this magazine have entered into an agreement with Google Books, you can then select the desired issue from the list and start viewing it.