To create a network connection to the Internet, you must correctly select and configure a router (router). The settings for this equipment depend on the provider you choose.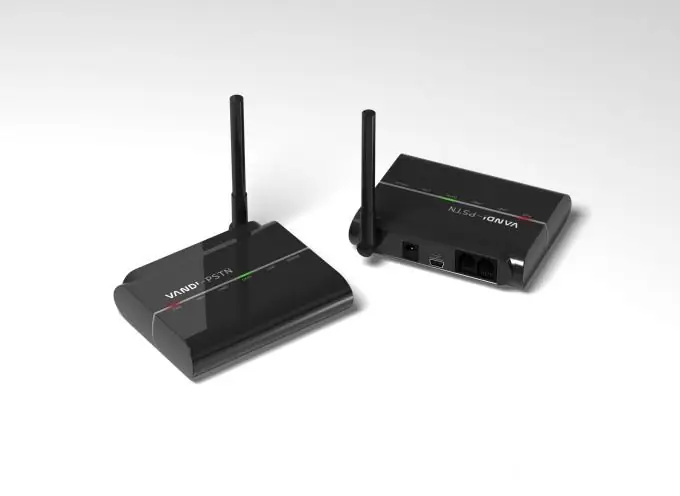 Necessary
Network cable
Instructions
Step 1
Before changing the settings of the router, you need to update its software version (flash the device). Visit the official website of your router manufacturer.
Step 2
Find the section containing firmware files for existing device models. Please select the latest software version suitable for your device model and download it.
Step 3
Turn on the router by connecting power to it. Connect the Ethernet (LAN) channel to the network adapter of the desktop computer or laptop on which the firmware file is located.
Step 4
Launch your browser and enter the IP address of your router into its address bar, adding http:// at the beginning of the line. This will allow you to open the hardware settings web interface.
Step 5
Go to the Firmware Version or Main Interface menu. Find the Search or Browse button and click it. Please enter the firmware file that you downloaded to update the software of this router.
Step 6
After completing the update process, restart your device. Connect the cable provided by your ISP to its WAN (DSL, Internet) port.
Step 7
Repeat the process of logging into the web-based interface of the router. Select the menu "Internet settings" (WAN, Internet Setup). Change the settings of the desired items in this menu. In the case of the Internet from the Stream company, the following parameters must be set: - connection type - PPPoE
- IP (WAN) - 192.168.1.2
- GW (WAN) - 192.168.1.1
- DNS server - auto
- IP (LAN) - 192.168.2.1
- DHCP - yes
- The range of IP addresses for the DHCP server is 192.168.2.100-200.
Step 8
Do not forget to specify your login and password for authorization. Now save your settings and reboot your router. Open automatically."
Step 9
Open a command prompt by typing cmd from the run menu. Enter the route –f command. Reboot your computer.