When configuring the modem to connect to the Stream company server, you must follow the established rules. When using certain devices, you can provide Internet access for several devices at once.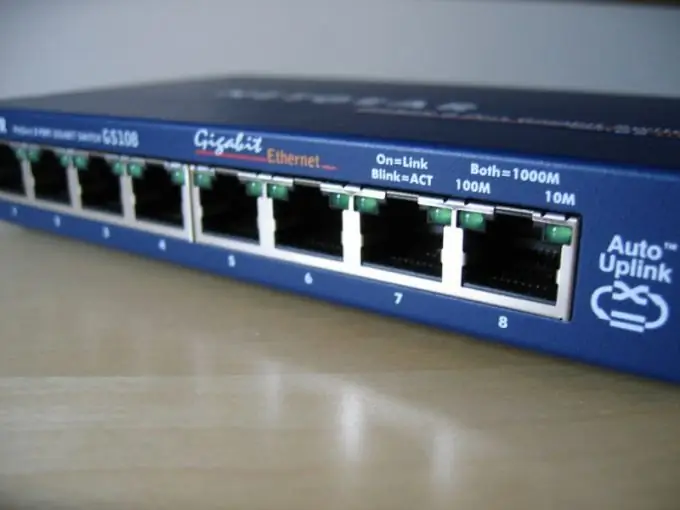 Necessary
- DSL router;
- network cables.
Instructions
Step 1
Purchase a DSL modem with multiple Ethernet ports. This will allow you to connect the required number of computers to the device. Place the router in the desired location and connect the telephone line cable to it. To do this, use the DSL channel located on the router case.
Step 2
Connect the device to AC power. Connect desktop or mobile computers to its Ethernet ports. In this case, pre-prepared network cables must be used. Turn on your router and computers. Launch an Internet browser and open the router settings web menu. To do this, enter 192.168.1.1 (192.168.0.1) in the url field.
Step 3
Open the WAN or Internet Setup menu (depending on the manufacturer of the router). In the Connection Type column, specify the PPPoE parameter. Set the VPI and VCI to 1 and 50 respectively. Fill in the Username and Password fields. You should have received the necessary data from the provider's specialists when connecting. Activate the Use DNS and DHCP items by setting them to Yes or Enable.
Step 4
The rest of the parameters can be left unchanged. Be sure to enable NAT mode if needed. Save your router settings and reboot your device. To do this, you can press a specific button in the settings menu or simply disconnect it from the AC power supply for 30 seconds.
Step 5
In the settings of network adapters of computers, specify the "Obtain an IP address automatically" option. If the router does not support the DHCP function or you want to use static IP addresses, enter their values. It is better to use addresses that match the first three segments with the internal IP of the router. This information can be obtained from the Status menu of the device web interface.