When the owners of desktop computers have a laptop equipped with wireless network support, the task arises to combine these two devices for simultaneous access to the Internet. Correctly configuring the asus wl-520gc router, you can solve the problem.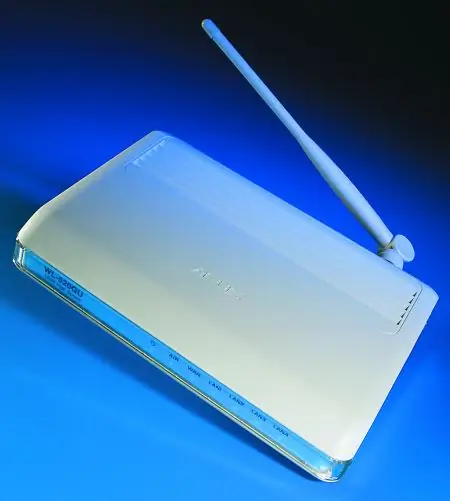 Instructions
Step 1
Connect your desktop computer cable to one of the four ports on the router. Connect the home network cable to the wan port.
Step 2
Save the settings of the current Internet connection to a separate file. To do this, click on the "Start" button, select "Settings" and go to the "Control Panel". In the new window, click on the "Network Connections" shortcut. You will see the "LAN" section. Find the line "Local Area Connection" in it. Right-click to open Properties. Highlight the "General" tab and select the "Internet Protocol" line. Click the Properties button. Create a text document and copy all the parameters from this tab into it.
Step 3
Set new parameters. Select the "Obtain an ip-address automatically" and "Obtain dns-server automatically" values, click "OK".
Step 4
Proceed to configure the router. Enter "http://192.168.1.1" into the address bar of your Internet browser without the quotes. In the window that appears, fill in the fields for entering your username and password. Enter the word "admin" in both lines and click "OK".
Step 5
In the next window, select the "Quick setup" option and click on the "OK" button. Select the time zone you are in and click Next. In the values that appear, select "PPTP" and click "Next" again. In a new window, you will be asked to enter the username and password provided by your ISP to access the Internet. Click on the "Next" button again.
Step 6
Go to the wan ip settings. Select "no" next to "Get ip automatically". Then enter the values stored in the text document for the IP address, subnet mask and default gateway in the corresponding fields. Next to the line "Get dns automatically" put "no". Click Next.
Step 7
Come up with a name for the future wireless network and write it in the "ssid" field. Choose the security level you want and enter an arbitrary password. Click Finish.