When calculating the cost of a site, you should clearly understand what kind of site we are talking about, including all its main components. At the same time, a business card site is considered the most inexpensive, and projects with many pages and additional elements are considered expensive.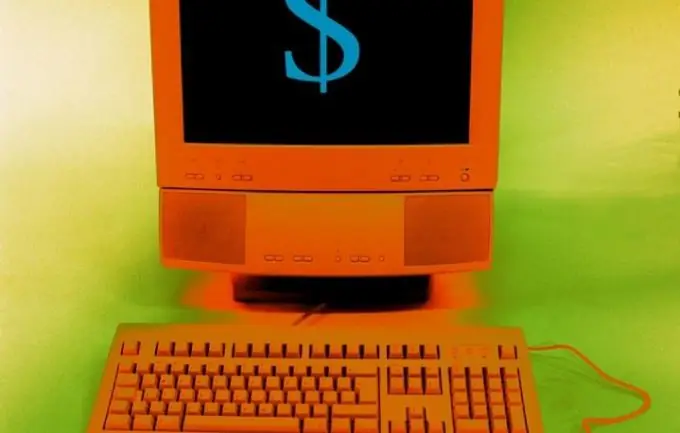 Instructions
Step 1
Before starting the implementation process, experts will hold a conversation with you on the development of the site architecture. Based on such important components as the usability of the site, its content, appearance, key audience, main sections, navigation, the terms of reference will be drawn up. Usually no money is taken for this.
Step 2
The first cost item that awaits you is design. Depending on the complexity of the implementation of your corporate identity, as well as on the structure and mission of the site, you may be offered a sketch of a layout worth several thousand or more.
Step 3
The second thing that makes up the cost of the finished project is the development of the content of the resource. This includes both textual content of the site and graphic. The contractor can include the materials provided to him, as well as add new ones at your request. After the implementation of this item, the site will appear: a logo, images and text information. The cost of this work is calculated based on the number of photos and pictures that you want to place on the site, as well as the text.
Step 4
The next stage - filling the site - includes layout of templates, as well as the development of various forms that you want to see on your site. For example, a feedback form. Here the price remains fixed, and can be about 10 thousand rubles without much difficulty.
Step 5
When connecting a content management system, a factor such as updating information on the site is taken into account. This item is relevant only if you yourself plan to make all the updates. Installing and optimizing a CMS with settings for various modules will cost you a couple of tens of thousands of rubles.
Step 6
The final assembly and testing of the site may include the costs of the domain name and site hosting, which will amount to 1-2 thousand rubles. depending on the timing of their purchase, as well as the domain name zone. For an additional cost, you can be offered website promotion services, as well as its technical support. Prices for this depend on the methods of promotion, the frequency of updates and other parameters.