If you need to transfer sound or picture from your computer to your TV, then the only solution here may be to connect these two devices. Probably, every user of a personal computer will say that watching any video will be more pleasant on the TV screen. Even if you take into account that now there are DVD players, computers are still connected to the TV.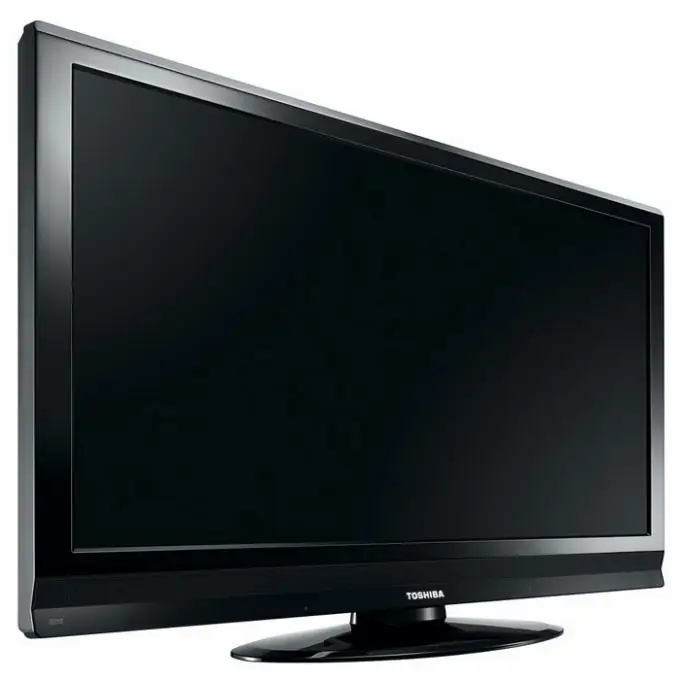 Necessary
TV, computer, connecting wires
Instructions
Step 1
Today on the TV market there are several options for connecting an external signal source. These can be analog sources - S-Video, Scart, VGA, as well as digital sources - DVI and HDMI. It is better to give preference to use digital sources. Another condition is the maximum length of the connecting cable. HDMI cable connection can be up to 10 meters inclusive.
Step 2
The quality of the picture, as well as the sound recently, depends on the presence of an input digital signal. For example, an analog TV will no longer give the parameters that a digital TV can give. The reason for this difference is well known - analog TVs still use a cathode ray tube (CRT).
Step 3
There are various connecting cables, you need to choose the right one. To do this, it is enough to know the names of the connectors or remember them in appearance. A specialized store can help you with the choice of one or another cable. With the purchased wires, you need to connect the computer and the TV. It is worth noting that to output sound it is worth using a jack 3, 5 plug. As a rule, it is green in color. When connected to a computer, as a rule, tulips (white and red).
Step 4
After you have connected your computer to your TV, you need to set up your TV for better picture and sound display. To do this, click the "Start" menu - select "Control Panel" - "Display". In the "Display Properties" window that opens, go to the "Settings" tab. Click on the icon of the second monitor, check the item "Extend desktop".
Step 5
Click the "Advanced" button, go to the "Monitors" tab, set "TV Specifications".
Step 6
There is practically no need to configure only the output audio signal. The only thing you can do is adjust its volume through the Master Volume applet. Click the "Start" menu, select "Control Panel" - "Sounds and Audio Devices" - block "Mixer Volume".