One of the fastest and most reliable ways to post information is a creeping line. Millions of people watch TV and go online, and someone will definitely be interested in your ad. How to use this great opportunity?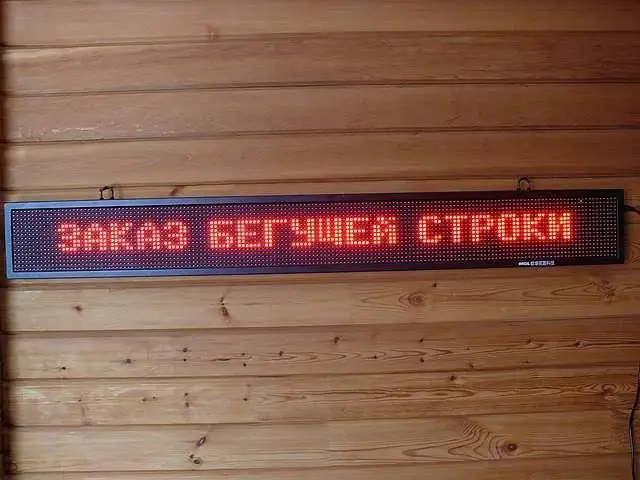 Instructions
Step 1
Select the site or TV channel on which you plan to place your ad. Such an opportunity can be provided to you by the site of your city or portals of regional periodicals. They are found in almost every area. The creeping line service is also provided by central TV channels, such as STS, DTV and others, and regional TV companies. Find out what local TV channels are available in your area.
Step 2
Write your ad text. Advertising information from individuals and legal entities is accepted for publication, as well as announcements of a private nature: sale, purchase, loss, find, exchange, services, information about vacancies, social information.
Step 3
Go to the site you are interested in and open the desired section.
Step 4
Select the heading and sub-heading appropriate for your ad. Remember that the effectiveness of your actions depends on the correct placement. If you inadvertently place an ad for a sale in the buy section, the information simply will not reach a potential buyer, since it will be read by those who also would like to sell something.
Step 5
Fill out the form with the necessary information: ad text, price, contact phone number, other communication methods. You can enter your email address or ICQ number.
Step 6
Next, you will most likely need to send an SMS message with a personal code. Private ads that are not related to income are usually published for free, but you will have to pay for information about goods and services.
Step 7
Wait for your ad to be published. This usually happens within the first two hours of filing. The posted information will be valid from 5 days to 1 month.