The overwhelming majority of owners of several computers and laptops prefer to create their own local network at home. In addition, they have a desire to provide all these devices with Internet access.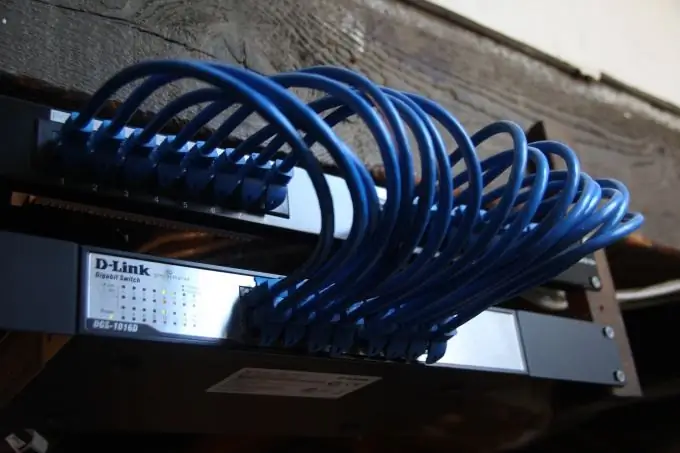 Necessary
Network hub, optional network card
Instructions
Step 1
Several options can be used to create such a network. We will consider not the most convenient of them, but the cheapest. All costs will be reduced to the purchase of an additional network card and network hub. Note: if you need to connect 2 or 3 computers, you can do without using a hub.
Step 2
Let's start creating such a local network by choosing a computer that will act as a router. It should be a powerful enough PC to which you will connect the optional network adapter.
Step 3
Purchase a network hub (if required) and a second network card. If you do not have free PCI ports for internal connection of the card, then use a network adapter connected to the USB port.
Step 4
Install the network card and connect the hub to it. Don't forget to find the drivers you need. Connect the internet connection cable to the first adapter.
Step 5
Set up a connection to the provider's server on the selected computer. Open its properties. Select the "Access" tab and allow the rest of the computers on the local network to access the Internet. The second network adapter should be assigned a permanent IP address of 192.168.0.1. If this does not happen, then drive it in manually.
Step 6
Connect other computers to the network hub. Go to the properties of the network connection on one of them. Specify a static (permanent) IP address for this network adapter, which differs from the server address only by the fourth value. Find the "Preferred DNS Server" and "Default Gateway" items. Set them to the IP address of the first computer.
Step 7
Repeat the previous step, changing the settings of other computers on the network. Naturally, you need to enter a new value for the IP address each time.