Today, a payment card is a convenient way to make purchases on the Internet without leaving your home. At the same time, it is quite simple to use it - you just need to know a few simple notations.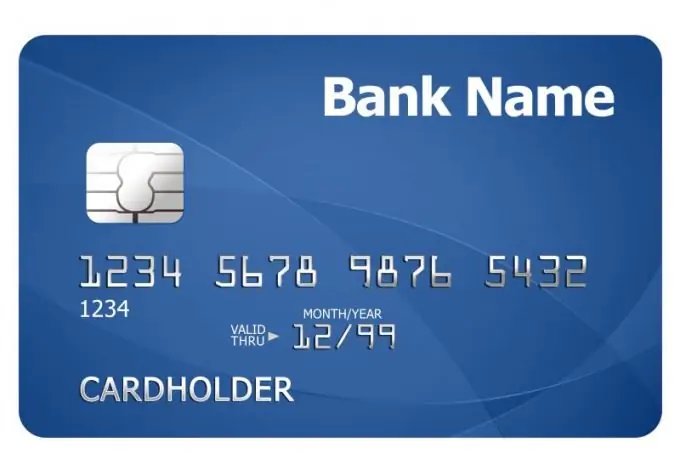 Payment cards that you can use to shop online can be credit or debit cards. In the first case, the funds that the buyer can use belong to the bank, in the second, it is his own money. However, in both cases, such a card has several required parameters.
Card data
When making a purchase on the Internet at the stage of making a payment, the system will ask the buyer to enter the details of his payment card. As a rule, the card number first of all belongs to them. Most often it is 16-digit, but there are cards whose number contains a different number of digits.
In addition, the card details required for making a payment include the name and surname of the cardholder, which are written on its front side. It should be borne in mind that the name and surname on all cards are recorded in Latin letters, and this is how these data must be entered on the site on which you make a purchase.
The third parameter that you will be asked to enter is the card expiration date. It is also located on the face of a payment card and is usually designated by two two-digit numbers. The first of them is the month of expiry of the card, which corresponds to generally accepted designations. So, the number 01 at this place means January, the number 02 - February, and so on up to the number 12, corresponding to December. The second two-digit number in this field is the expiration year of the card.
CVC code
The CVC code, which is an abbreviation of the English phrase "Card validation code", that is, the card verification code, is a special secret code that confirms the authenticity of the card used. It is a three-digit number on the back of the payment card, fixed in a special field. Next to it is the place for the signature of the cardholder and the last four digits of its number. This secret code is a necessary element in order to complete any payment transaction on the Internet.
It should be borne in mind that the specified code is used only in payment cards issued within the MasterCard system. Visa cards also have a similar security code, but it has a different name. It is usually denoted by the abbreviation "CVV", which stands for "Card verification value", that is, the verification value of the card. However, in other respects its function is almost completely identical to the CVC-code used in the cards of the MasterCard system.