Trolling is a type of network communication in which the participant who uses it tries to insult, play or piss off his interlocutor. There are many forms of trolling, but they are all similar in their principle of action.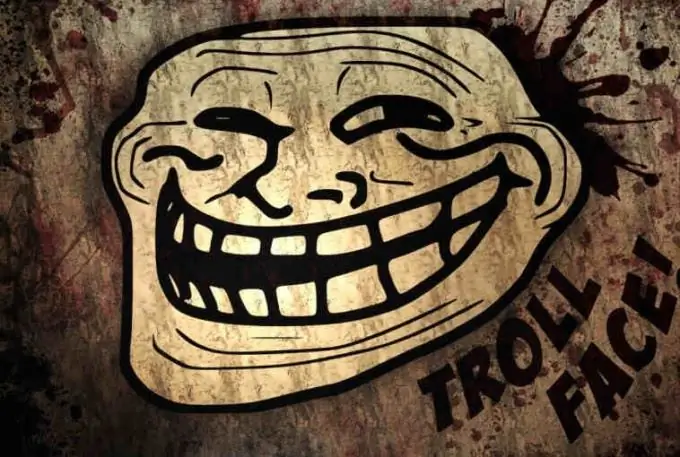 Before you start trolling someone on the Internet, it is recommended to create a separate account that will not be associated with you in any way. This is especially true if you are going to chat with unknown users. Explore the site (forum, network game, social network) where you are going to troll. Read the rules of communication and behavior on it, find out who moderates it, for what and how he punishes the participants. Be sure to study the audience, you need to find out what they are reacting to and how often you need to exhibit the troll's behavior in order for it to take effect.
Search the Internet for resources containing collections of common Internet memes. You will need them when trolling. Choose only those that are suitable for the theme of the site, but with which you will communicate. Check out a variety of forums, social media groups and see how trolling users behave. Adopt their methods, you may need them in the future. Register on the site of your choice and start communication. In its simplest form, trolling boils down to annoying answers to serious user questions, for example, instead of a useful answer, a meme or a link to it is sent. Another way of trolling is to communicate with other users, showing genuine interest, and then injecting destructive ideas or deliberately false advice into the communication.
It must be remembered that on every Internet site there is a constant struggle against Internet trolls. If the moderators or the discussion participants themselves figure out you, they will immediately remove you. Of course, you can register a new account and continue communication, but this will not be easy. The panellists will be ready for your methods and will figure you out quickly enough, and the trust of users will have to be won from the very beginning.