Communication is one of the most important properties of the Internet. And the faster it happens, the better. Various services help us in communication: social networks, forums, various messengers, but the fastest way is chats. Chat can be a great addition to a forum or website. This tutorial will help you create a chat.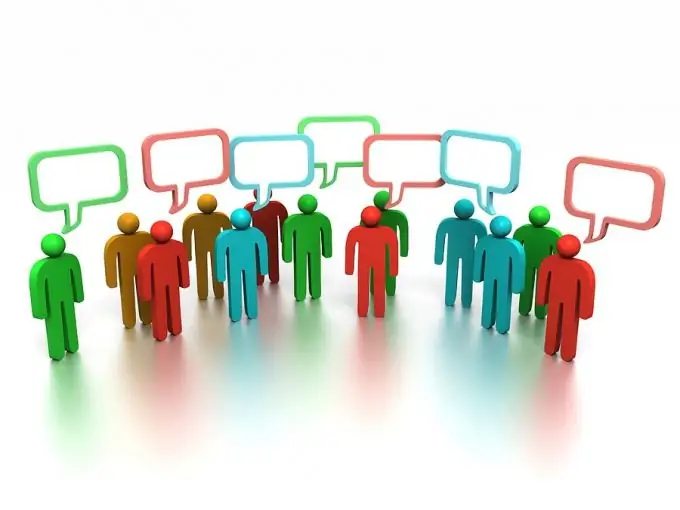 Instructions
Step 1
Choose a hosting for your chat. Today, there are a great many of them, both paid and free. Each one is different in detail. For example, free hosting sites: smchat.ru and russchat.ru offer to register your personal free chat, mpchat.ru allows extensive work with chat design, and on chatservice.ru you can create a high-speed chat. One of the best hosting, which combines many features, is chatovod.ru. Paid chats can be created using the services august4u.net, chatcity.ru, nik-chat.net. They guarantee popularity and reliability that you don't have to achieve on your own.
Step 2
Register on the service of your choice. There are many things to consider in this simple-minded business, such as mandatory or optional registration, moderation and administration, and much more.
Step 3
Decide on the purpose of your chat: whether it will function as a separate room or be part of a website. If you are doing it as an additional appendix to the site, then copy and place the html-code of the chat in the part of the site you need. If your chat is a separately functioning room, then distribute and advertise your chat: insert a link to it in all your signatures on forums, social networks and letters, index it in search engines, etc.
Step 4
Be responsible! Online communication requires constant monitoring and tracking, you should always be in your chat whenever possible.