Creating your own chat on the site can be done by installing a special script and adding it to the site. Also, if there is no technical ability to install the program, you can use ready-made chat services available to webmasters.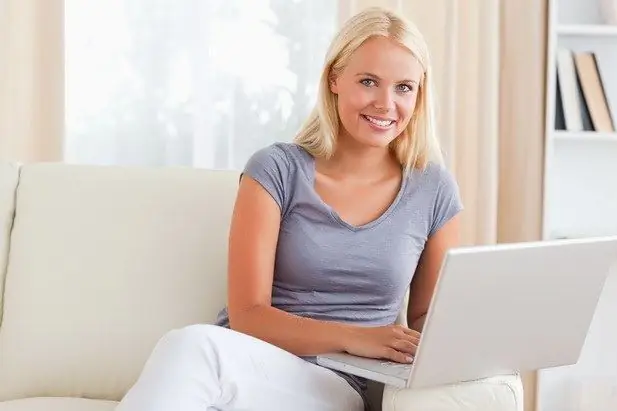 Necessary
- chat script;
- hosting with PHP and MySQL.
Instructions
Step 1
Find a suitable script for the future chat on sites dedicated to creating pages on the Internet. The program must meet the functional requirements and be operable according to reviews. Make sure that the system requirements of the script match the technical specifications of your server on which the site is installed. If you are not sure about the compliance of your resource with the requirements, you can contact the developer of the chat or get advice from the support service of your hosting provider.
Step 2
Download and unzip the resulting archive on your computer. Carefully study the Readme.txt file that should appear after unzipping. Please refer to the Installation section of this document for information on how to install chat.
Step 3
After studying the necessary documentation, upload the script files to the hosting using the FTP manager or the resource control panel. It is advisable to download the script to a separate folder, so that if something happens, you do not confuse the files necessary for the functioning of the site and the chat. Also, if necessary, you may need to create an additional MySQL or Oracle database through the site control panel or PHPMyAdmin.
Step 4
Navigate to your site folder using your browser by entering the absolute path (including the site address) in the address bar. Install the script according to the instructions on the screen.
Step 5
If the program is not provided with an automatic installer, open the config.php or settings.php file and edit it as needed using the documentation provided in the Readme.txt or on the developer's official website. Once the setup is complete, you can start testing the chat functionality.
Step 6
You can create your own chat using one of the many webmaster chat services. Check out the functionality of the resources providing this service. Chat servers include Chatovod, MPChat and Chatcity. Having chosen a suitable site, go through the registration procedure using the menu item of the interface of the service page.
Step 7
After completing the registration procedure and specifying the necessary information about the site, go to the "Settings" section and set the necessary parameters for the future service that will meet your requirements.
Step 8
After the installation is complete, copy the generated HTML-code or the link to your page using a text editor or the system for managing your files on the hosting. Then go to your site and check the functionality of the inserted code or link, which should lead to the page of the chat you created. Installation completed.