People around the world use the Internet for a variety of purposes. Among them there are those who can be called Internet scammers. In order not to fall for their tricks, you need to figure out how and in what ways they cheat on the Internet.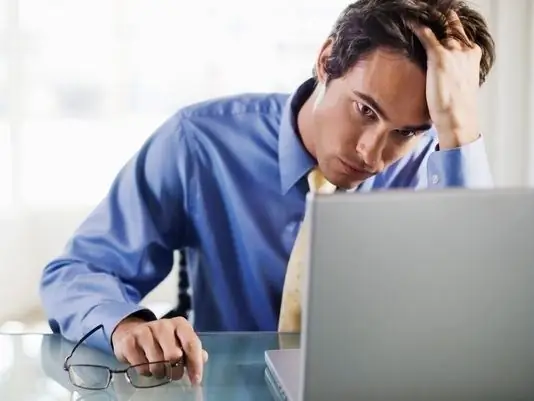 Instructions
Step 1
Distribution of malware
This is one of the oldest forms of Internet fraud, when Internet users are offered to download software or ways to hack it (crack, "crack", activator, etc.). Here scammers play on the greed and avarice of users who do not want to use licensed programs. Or the user is offered to download programs of questionable purpose (generators of electronic money, listening programs, etc.). In no case should you agree to these offers.
If you install malicious software, you should immediately disconnect from the Internet, run an anti-virus program with an updated virus signature database and check the computer memory.
Step 2
SMS fraud
This method of deception is one of the most popular and favorite among Internet scammers. This is due to the fact that a pretext for sending a message to a short number can be anything: charitable assistance, and subscription to various sources of information, and access to closed network resources, or something else, for which the imagination of dishonest Internet users is enough. merchants.
Before sending SMS to a short number, you must carefully read the terms of payment for this short number presented on the site. You can find reviews on the network about certain paid SMS services.
Step 3
Intrusive adware
When surfing the Internet, ads are common and ubiquitous, which can include erotic content, bright flashing color elements, and other ways to attract attention. In no case should you click on it, as this can lead to the penetration of malicious programs into your computer.
Some browsers may have built-in special plug-ins that can disable intrusive ads. These plugins can be either paid or free. For example, for the Chrome browser there is a free add-on called AddBlock Plus, which is downloaded from the official website of the program.
Step 4
Social media
Due to the fact that social networks have become an integral part of everyday life for many Internet users, fraudsters began to use them for their own ends. Cases of hacking of personal pages of social networks have become more frequent. The hacked pages are actively sending spam, promoting Internet groups and other actions that contradict the rules of social networks. In order to avoid hacking, it is necessary to change the password for accessing the page at least once a month.
Step 5
Request for personal data
Some sites for registration require the entry of personal data such as the series / number of the passport, the address of registration, SNILS, or those data that can be used for financial and legal fraud. You should avoid sites where forms for entering this information are shown on the main page.