On the Internet, pictures drawn with emoticons, both graphic and punctuation, are quite widespread. Various methods of making such designs have been developed by Internet users.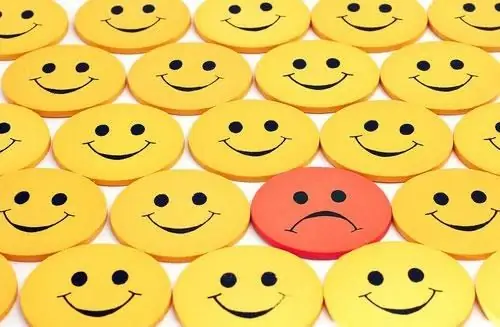 Instructions
Step 1
Decide what type of emoji you want to use. It should be borne in mind that not all graphic emoticons can be used freely. Some services, for example, VKontakte, cannot display graphic smiles at all, others only work with animated pictures in a certain encoding, offered on the site itself in the message editing section.
Step 2
If technically possible, use ready-made programs and schemes for drawing. For example, a program for drawing pictures with emoticons from Skype works at this link: http://smiles.spb.su/editor-for-skype. You can select the shape of the picture: a square, a flower or another, and then double-click to move the smilies you like to the empty spaces.
Step 3
If you are not satisfied with the set of emoticons presented above, find interesting pictures on one of the special sites, for example: http://smayli.ru. From there, you can copy the pretty emojis to the clipboard to then paste into your drawing.
Step 4
To create a drawing, choose an interesting plot or shape. For example, from emoticons of different colors, you can make one big smile, or lay out an interesting ornament from pictures. A combination of emoticons that reflect different moods can be especially interesting - they can make the picture more emotionally rich.
Step 5
When drawing with punctuation emoticons, do not limit yourself to traditional symbols:-) and:-(Also use circumflexes, slashes, quotation marks to decorate the picture. An interesting element can be Asian emoticons, which look completely different than European ones, and are often much more complex. For example, surprise can be expressed with such a smile: (0_0)