There are at least two ways to add page numbering to Microsoft Word documents in this text editor. One of them involves inserting headers and footers in which sheet numbers are placed. And the other way, in fact, is a special case of inserting a header and footer, but it is highlighted in a separate option.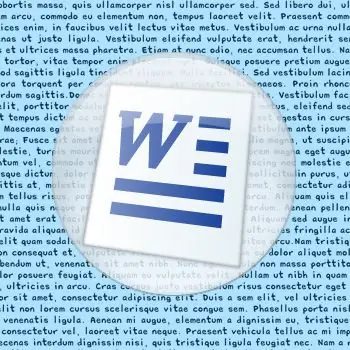 It is necessary
Graphic editor Microsoft Office Word 2007
Instructions
Step 1
The dedicated function of inserting numbering into document pages is placed on the "Insert" tab in the main menu of the text editor. Going to this tab, find in the "Headers and Footers" section an option called "Page Number". If the document currently contains less than two pages, then this option is not available for use. And if there are enough pages for the editor to see the advisability of activating this function, then by clicking it, you will see a drop-down menu. It contains links to different options for placing page numbers. When you hover over the link, three visual layouts will be highlighted, demonstrating the possible ways of positioning numbers on the left, right and in the center of the sheet. Click the one that suits you best.
Step 2
When you make your selection, Word launches the Header and Footer Editor. It has the ability to specify the distance between the page number and the text of the document, as well as the edges of the sheet. The button "Options" gives access to the setting of separate settings for odd and even pages, the title sheet of the document. To exit the header editor, press the ESC key.
Step 3
After that, go to the "Insert" tab again and again open the "Page number" drop-down list. This time select the Format Page Numbers option. Here you can set the way of writing numbers, and by changing the values in the "start with" field, you can remove individual pages or ranges from the numbering, or vice versa, duplicate some numbers.
Step 4
The described numbering technique is a special case of headers and footers. The only difference is that in the headers and footers, in addition to page numbers, textual elements are usually added - a section indication, document name, etc. Therefore, nothing prevents you from using the function of inserting a header and footer to add numbering to a document. Two buttons (Header and Footer) are located directly above the Page Number button on the Insert tab. Their drop-down lists contain "galleries" of header and footer templates with layouts of their elements and a short description. Select the one you need, and after that the same header and footer editor will turn on. In it, you can change the settings in the same way as described in the second step.