When we are looking for a gift for a loved one, we try to keep the preparation of a surprise secret. We try to visit stores without the knowledge of the hero of the occasion. You can significantly reduce the time for choosing a gift if you use the online store. Just how to hide from your loved one visiting sites with gifts?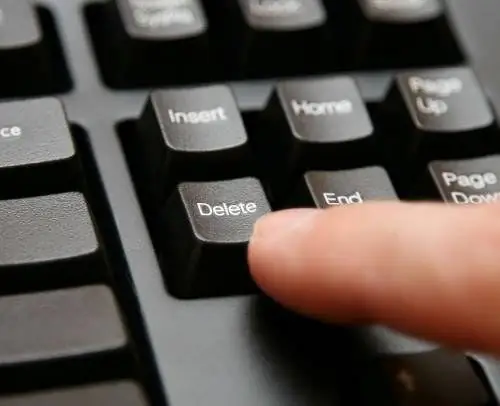 Instructions
Step 1
Modern browsers are equipped with the function of saving the history of visits to sites. This feature is very convenient if you want to return to the information you have read, but have not bookmarked the site. The history of open Internet pages becomes a lifesaver in the event of a sudden system failure and an unplanned shutdown of the web browser. However, if the user wants to hide information about his actions on the Internet or simply does not consider it necessary to fill the browser cache, he can cancel the saving of history.
Step 2
You can view the history of visited sites in the Opera browser if you open the "Menu" section and select the "Settings" tab in it. This path is accomplished with the help of mouse actions or the keyboard shortcut "Ctrl + Shift + H". The history is sorted by time or by site, depending on the individual settings of the user. If you want to hide a visit to a specific site, find it in the list of previously opened pages - there is a site search in the upper right corner. If you remember the last time you opened this page, look for its address in folders by time. By default, they are sorted by "Today", "Yesterday", "This week", "This month". Open the desired folder by double-clicking on it with the left mouse button.
Step 3
Find the site you want to hide and right-click on it. In the context menu that opens, select the "Delete" task or press the "Delete" key
Step 4
You can prevent the browser from saving the history of visited sites in the "Settings" menu, in the "Advanced" tab. Open the "History" section and uncheck the "Remember the contents of visited pages" line. Click Apply and OK to save your actions.
Step 5
In the Mozilla Firefox browser, the history of visited pages is saved in the "History" section. It can be found in the "Menu" of your web browser. Firefox sorts history by date, so you need to remember the time you visited to delete a specific address. If this is difficult, remove the entire month from the "Journal". Select a time period or the name of a specific file, select it with the left mouse button. Right-click on the selected area and select the "Delete" command in the context menu. Now other computer users will not be able to find out about your actions on the Internet.