The "WebMoney" settlement system allows you to carry out various monetary transactions on the Internet: pay bills, purchase goods and services, etc. But, you must admit that it is much more pleasant to hold money in your hands than to look at the numbers indicated on the screen. How to withdraw funds from this system if you need cash?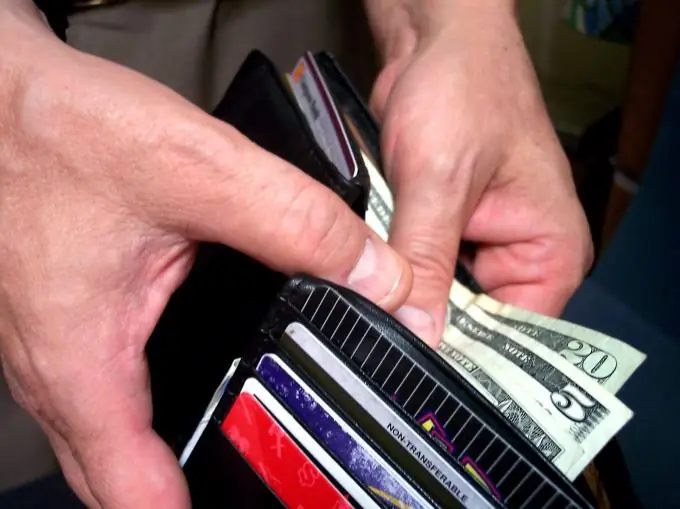 It is necessary
internet, bank card
Instructions
Step 1
Use WebMoney banking. To do this, you need to obtain a special certificate that allows you to carry out various banking operations. If you have this document, simply transfer the money to the attached debit bank card. If you do not have a certificate, then issue it on the website. Different types of passports allow you to use a different set of services.
Step 2
Visit the Webmoney exchange office. Go to the website and see where the nearest office or dealer of this system is located. Come to the exchange office and change your money. With this method of withdrawing money, you will be charged a commission of 1%.
Step 3
Link your e-invoice to the card ordered through Webmoney. This will allow you to withdraw money instantly without any commission. To get a card, go to the certification center page and get a formal passport by filling out information about yourself, including passport details. Then order the card. When the card is ready, you can replenish your account through it or, conversely, withdraw money from WebMoney without commission.
Step 4
Transfer money to another system. Link your WebMoney account to any other server with a convenient way to withdraw money or use the services of special sites that transfer electronic funds. After the money is transferred to another system, withdraw it in a convenient way for you.
Step 5
Top up the other person's account and take cash from them. Find a person who needs to enter money into the system and offer him a deal: you transfer a certain amount to his account, he gives you cash. This method is quite reliable and beneficial if you know the person you are dealing with.
Step 6
Pay for utilities, mobile communications or the Internet using electronic means, and keep cash with you.