If you are "lucky" to install Mozilla Firefox with an English-language interface, it is not at all necessary to look for a Russian version on the Internet, and then reinstall the program. You can get by with the installation of a crack.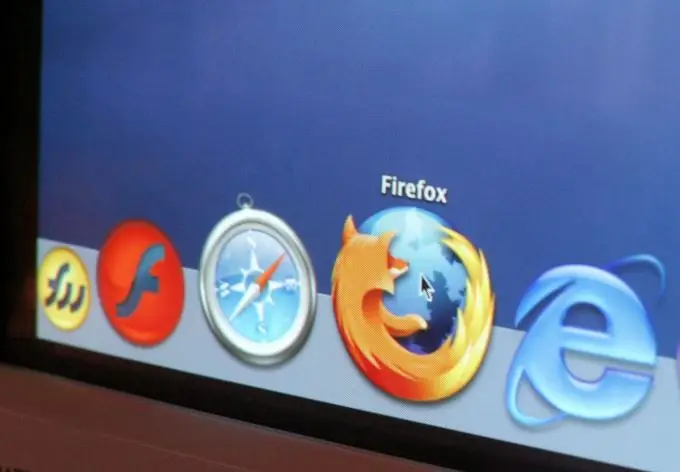 Instructions
Step 1
First, download the crack. Follow the link at the end of the article. In the menu on the left side of the page, click on the item "Russian releases". From the list that appears, select the version of Mozilla Firefox that you currently have installed. You can find out by clicking on the menu item Help -> About Mozilla Firefox (already in the browser itself) - the version number is written next to the name of the program.
Step 2
Having found the line with the required version, click on the "Russification" button, which is located on the right side of the line, in the "Russification (installation instructions)" column. In the browser, on the left side of the address bar, a warning will appear - click the Allow button in it. The download will take a few seconds, and then a window will appear in which you will be warned that it is necessary to install add-ons only from those authors whom you trust. Click Install in it and restart the program.
Step 3
Type about: config in the address bar and press the Enter key on your keyboard. Perhaps another warning window will appear - click on the button I'll be careful, I promise. A list of program settings will open. You need to find the general.useragent.locale parameter. In order not to search for it manually, use the search bar, which is located above the list of settings. Enter in it, for example, general, and all parameters with this word in the name will appear in the search results.
Step 4
Having found the general.useragent.locale parameter, double-click on it with the left mouse button or once with the right one and select "Change" in the menu that appears. In the input field that appears, replace en-US with ru. Restart the Mozilla Firefox browser and enjoy the Russian-language interface.