Long gone are the days when the concept of "dating on the Internet" was amazing. Today, the Internet has become a place where you can find friends with the same interests, communication with whom you can safely take out of the virtual framework. There are many places on the Internet where you can make new friends, and while offers of friendship on the social networks Odnoklassniki and Moi Mir do not always evoke an unambiguous reaction, new acquaintances are welcomed on the Livejournal blog platform.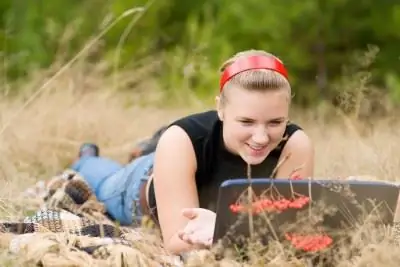 Necessary
your blog in "LiveJournal"
Instructions
Step 1
If you decide to look for friends on Livejournal, you should start a personal blog and start writing in it regularly. The blog topic can be any or not at all. At first, you need to be more or less original in order to attract attention. Fill out your profile carefully - your future friends will certainly look into it, and what they see there can be decisive for your relationship. The same applies to posts on your blog - make some interesting posts and move on to finding friends. You can find friends in LJ in different ways, and it is better to use all the means at once.
Step 2
Method one. Join thematic communities, and then every few days post there short posts with an invitation to your blog. Do not forget to read the posts of other community members yourself and add them as friends. Regularly read the latest posts of your friends and leave comments on their posts. After a short time, you will be able to select "kindred spirits" from several dozen added friends.
Step 3
Method two. Leaving comments on the posts of your friends, read other comments, and if they seem interesting to you, and you have something to say - add your comments to them. Often, an interesting correspondence in the comments to the records of someone else's journal becomes the beginning of a new LJ friendship.
Step 4
Method three. Having filled in the section "Interests" in your profile, you will see how, after saving, each individual "interest" will take the form of an active link. Click on it, and you will be taken to a kind of statistics page that will show you LJ users with similar interest in the order of their activity. If you indicated a rather unique "interest", for example, "to sit on the edge of the roof with your legs dangling," and there were people who are addicted to the same, then in most cases, they will reciprocate your friendship proposal.